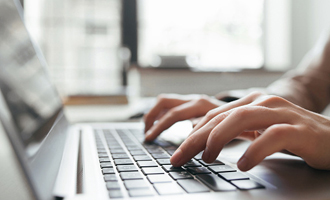 ​​If you have chosen to take the exam online with remote supervision, please make sure to familiarize yourself with the points below.
It is important that you comply with all requirements. Failure to do so might result in failing your exam attempt.

​Important note:
You will be recorded during your exam and the recording will be kept for a duration of 1 month. The recording serves quality insurance purposes only and IATA will not distribute, share or commercialize the recording in any way.
Students that do not follow the steps below, as well as the trouble shooting steps outlined in Appendix A in case of technical difficulties, will not be given any consideration with regards to exam re-takes. Students late for their examination will not be given any consideration for exam re-takes under any circumstances. ​​​​
Before your exam date
Please ensure to complete the following:
Confirm you can log-in to your IATA account; keep your username and password in a safe location, readily available on the day of the exam.
Confirm your computer passes all system requirements
Confirm the date and time of your exam before the registration deadline.
Attempt the Tutorial Exam at least once to ensure you are comfortable with the examination platform.
If you are using a work computer or a computer with restricted access, ensure that you can install third party software. During the connection process, you will be required to install the "GoToMeeting" software, which will put you in contact with your proctor.
Print a copy of the user guide.
Practice Part 1 of the user guide.
You have tested your microphone and webcam.
You have the latest version of the Google Chrome browser installed.
You have reviewed the allowable material in Appendix B, and have prepared your material ahead of time.


On the day of the examination
Before your examination starts, ensure the following:
You connect at least 15 minutes before your exam starts. This will ensure you have enough time to troubleshoot any issues and seek help if required.
You have access to a telephone that will allow you to contact Examity in case you are experiencing connectivity issues: +1 855 392-6489
You have completed the system requirements check once again to make sure your system is up to date.
You are connected to the internet through a stable connection (wired connections are better than wireless/Wi-Fi connections).
You have a copy of this user guide to help you connect to your supervisor.
You are logged in to your IATA Account
You have completed Part 1 of the user guide and waiting to start Part 2.
You have a government issued photo I.D. with your name, date of birth, and gender. You will have to show this I.D. to the proctor via your webcam. This will be used to validate that the correct participant connected to the exam.
You are only connected to a single monitor; any secondary monitors must be disconnected and stored away from the desk.
Your pop-up blocker is turned OFF.
Your desk is completely cleared of all material (phones, tablets, scrap paper, etc.), except for the allowable material outlined in Appendix B for the course you are taking an examination for.


Please note
Your "Book / Write exam" button will only appear at your exact start time. If you are early, "Refresh /Reload" your browser at your exam start time.
If you are experiencing issues, it is important to contact Examity for support. Remember that you only have 15 minutes to connect to your proctor before the system marks you as a "no show" for your exam.