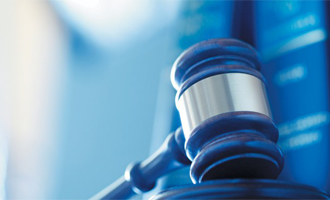 ​​Aviation may be the most competitive industry in the world, but it is also among the most heavily regulated. The battle to bring the best possible deals to consumers has to be done according to the rules. Knowing those rules, ensuring compliance, and pushing for their improvement is the name of the game.
Whether you are already an experienced lawyer or new to the aviation industry and are willing to invest 3-4 days in a classroom course or just 5 minutes per day with e-learning, we have something for you.If want to know more about data protection, strengthen your understanding of international law or learn how to negotiate both public air law treaties, have a look at our scheduled courses and sign up today!
Aviation Law for Route Network Development
4-day classroom course
This course has been developed for anyone that wants to learn about aviation law in the context of route development. It will help you strengthen your understanding of the context and requirements of international air law, air service agreements, open skies agreements, and traffic rights.
What you will learn
Upon completing this course you will be able to:
Summarize the key outcomes of the Chicago Convention 1944 and its importance for aviation
Analyze and classify different scenarios against each Freedom of the Air
Analyze bilateral air services and open skies agreements
Describe the concepts and provisions of code sharing, interlining, operational leases and their respective agreements
Negotiate air services and other agreements necessary for operating new routes and opening new destinations
Summarize the formal requirements of flight operations and opening new routes / destinations
Find out more about the Aviation Law for Route Network Development course
Data Protection – Key Principles and International Framework
2-day classroom course
This course explains the 'what', 'who' and 'when' regarding data protection and helps you interpret the rules in order to make the best decision for your business. You have rights and obligations and so do your clients. Let our dedicated instructors help you understand better what data protection is all about. It might be less daunting than it seems.
What you will learn
Upon completing this course you will be able to:
Identify characteristics of our modern technological age that necessitate the regulation of collection, storage and transfer of data
Explain the major activities on data protection carried out by international actors, such as the Council of Europe and the Organisation for Economic Co-operation and Development (OECD)
Evaluate the data protection principles
Evaluate how the General Data Protection Regulation (GDPR) affects multinational corporations and non-EU corporations
Find out more about the Data Protection – Key Principles and International Framework course
Global Aviation Competition/Antitrust Law
3-day classroom course
Antitrust laws are serious and we treat them as such. This course will walk you through the global competition rules and provide the tools to manage abuse of a dominant position. You will know how to act in certain situations and what you should be careful of during your meetings. According to the Federal Trade Commission, the criminal penalties imposed by the Sherman Act are up to $100 million for a corporation and $1 million for an individual, along with up to 10 years in prison so it is not worth taking the risk.
What you will learn
Upon completing this course, you will have the skills to:
Understand the impact of EU competition law on the aviation sector
Review the issues of compliance and enforcement through practical exercises and case studies, using real life examples
Analyze EU enforcement procedure and the increased cooperation between EU regulators and US, Canada and Asian competition enforcement agencies
Interpret EU competition rules, articles, agreements and regulations
Find out more about the Global Aviation Competition/Antitrust Law course