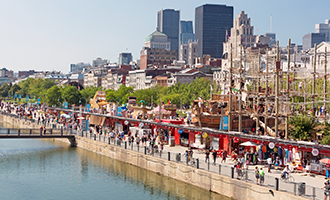 IATA Training, with its many years of expertise and devotion to aviation, has provided us with a unique platform from which to develop our management, leadership, customer service and many other training programs. We are proud that IATA resonates so strongly within the aviation industry. We see it as a testament to our 70 years of devotion to the field and our resulting credibility.
Let us share that expertise and knowledge and show you how you can learn and apply IATA's innovation and learning strategies within your specific fields.
Student testimonials
"...One of the best aspects of in-class training is having a class full of professionals from various aviation organizations who are willing to share their experience and methods, as well as, discuss new information received in class..."
Alexander Skripalev, Porter Airlines Inc, Canada
"…Class composed of representatives of 3 continents with different backgrounds plus variety of lines of business within aviation - regulators, advisers, airlines, airports and ground handlers - full spectrum in multicultural group."
Tomasz Szymczak, Welcome Airport Services, Poland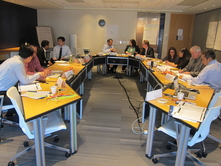 Regional discount
A regional course fee (15% discount) is applied to course participants residing in Canada who attend classes at the Montréal Training Center. To claim the discount, enter YMQ-LOCAL in the promotional code field during your registration. The regional discount will be applied in addition to any qualifying early bird promotion.
Montréal schedule