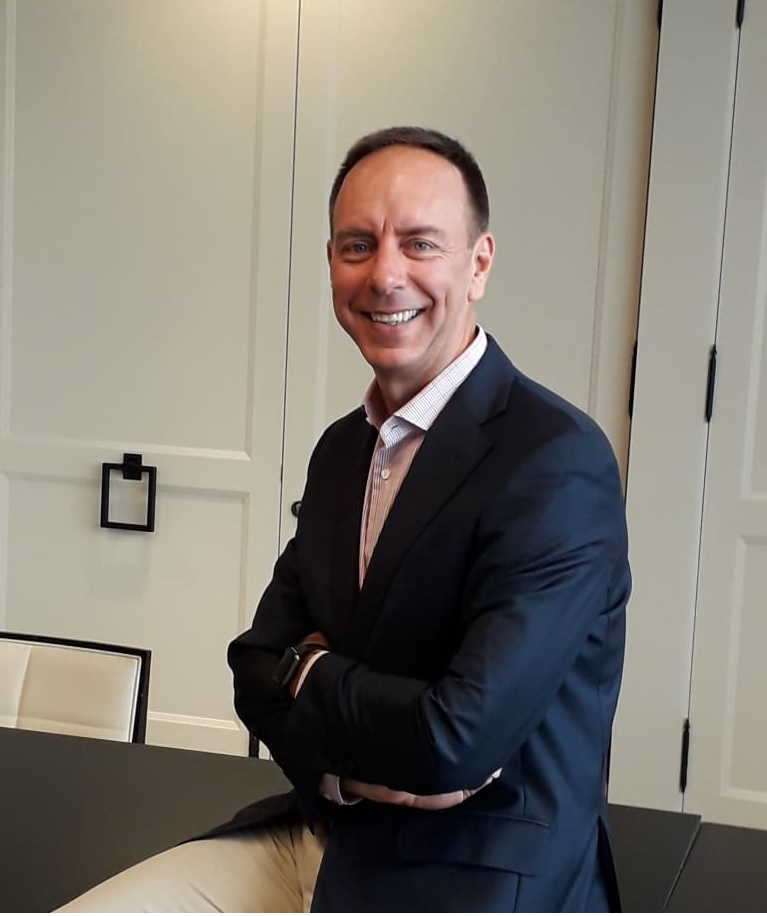 Dear Colleagues,
First and foremast, I would like to wish you a Happy New Year and all the best for 2020. Please count on IATA's continued support throughout the new year to work on your behalf and advocate for the benefits of aviation and to maximize the value of air transport across the Americas.
The year is off to a challenging start with the new government in Argentina announcing and implementing a 30% tax that applies to various travel and tourism related transactions, including international airline tickets issued locally in Argentina. IATA's Director General and CEO sent a letter to President Fernández and I met with Argentina's new Minister of Transport Mario Meoni to voice our industry's concerns as we believe this new tax could have a negative impact on the country's connectivity. As you can see in the below highlights of IATA's Value of Air Transport in Argentina study, aviation is a key driver of economic growth in the country, supporting 329,000 jobs and 2.1% of the country's GDP, including the economic contribution of foreign tourists arriving by air. We were pleased to hear the Minister's commitment to work together with the industry moving forward to maximize the benefits of aviation in the country and we will jointly address a variety of key initiatives, including the reopening of regional flights to Aeroparque in May and optimizing the overall Baires airspace and we will hold an Aviation Day for Argentina in Buenos Aires on June 2nd.
To highlight some positive industry developments, the Congress of Guatemala has approved the "Proyectode Ley 5585" which establishes the legal framework which provides fiscal certainty for airlines in the country by recognizing the internationally accepted cost allocation formulas as a valid method of calculating taxable income. And in the United States, the U.S. Department of Transportation (DOT) issued a Notice of Proposed Rulemaking (NPRM) on service animals this week which is the result of a multi-year industry coalition effort which IATA fully supported.
Lastly, as the industry continues to create ways to reduce its environmental footprint, I am pleased to share that IATA and Air Navigation Service Providers have made advancements in the Free Routing Airspace initiative in the region, allowing airlines to plan flights using an entry and an exit point within a whole Flight Information Region (FIR) belongingto a State. At the end of 2019, the project reached a milestone, interconnecting FIR's of Colombia, Brazil, and Venezuela, and allowing dynamic routes based on airlines' needs where an airplane could plan the desired entry point in the first FIR, and the desiredexit point in the last FIR. This new procedure is now available and we are in the process of collecting the corresponding reduction in CO2 emissions and fuel savings.
Without your teams' support, these type of initiatives would not have been possible and we lookforward to continuing our close partnership and collaboration in 2020 and beyond.
As usual, please find IATA's most recent key activities across the region in the complete report and please let me know if you have any questions.
With kind regards,
Peter Cerdá
IATA's Regional Vice President, The Americas
​Americas Focus: Archive
2020: 01-2020 (pdf)
2019: Jan 2019 (pdf) Feb 2019 (pdf) May 2019 (pdf) #04 Version (pdf) #05 Version (pdf) #06 Version (pdf)
2018: Jan 2018 (pdf) Feb 2018 (pdf) Mar 2018 (pdf) Apr 2018 (pdf) May 2018 (pdf) Jun 2018 (pdf)
Jul 2018 (pdf) Aug-Sep 2018 (pdf) Oct-Nov 2018 (pdf) Summary 2018 (pdf)
2017: Q4 2017 (pdf) Q3 2017 (pdf) Q2 2017 (pdf) Q1 2017 (pdf)