France is one of the largest and most symbolically important aviation markets in Europe, not only in terms of traffic due to its size and geographic location, but also because it is home to some of the industry's flagship names such as Air France, Airbus, and Aéroports de Paris, and events like the Salon du Bourget and the Paris Air Forum, to name only a few.
Since we interviewed Robert Chad, IATA's Area Manager, France, Belgium, and the Netherlands this summer, the French Government has been actively involved in addressing the difficulties endured by aviation due to the Covid-19 crisis. This includes leading a series of initiatives, including on the environment and Covid-19 testing that will shape the future of aviation in France and potentially beyond.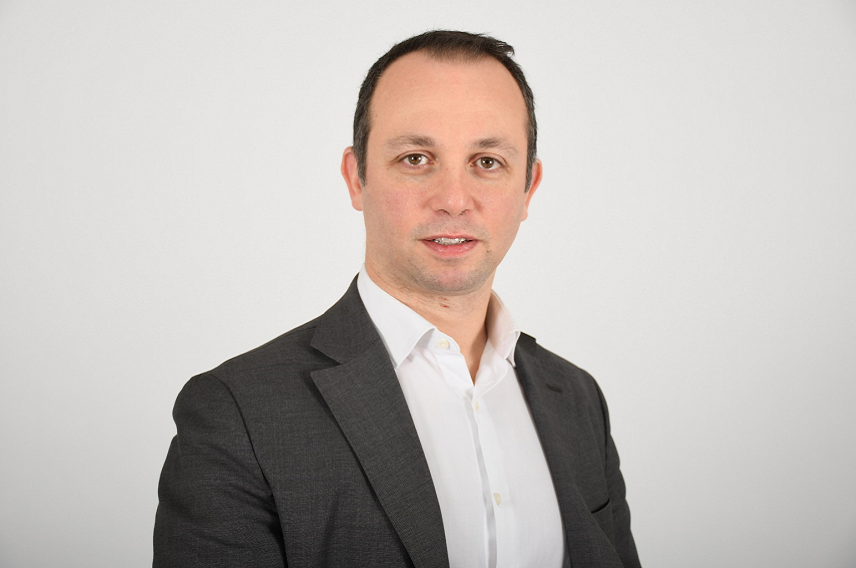 Thank you, Robert for taking the time to answer our questions.
The French Government organized the "Convention Citoyenne pour le Climat" - a citizens' body created under President Macron. Can you provide more details as well as its impact on aviation?
As a consequence of the yellow vests movement in 2018, the President announced that he would create the "Convention Citoyenne pour le Climat" (CCC). In 2019, the Government invited 150 French citizens, selected at random, to formulate a series of measures designed to reduce France's greenhouse gas emissions in 2030 by at least 40% vs.1990 numbers. Measures relating to commercial aviation published in June 2020 include:
proposing a tax increase (domestic and European),
limiting domestic flights when an alternative exists for trips of less than 4 hours,
prohibiting the construction or expansion of airports,
mandatory offsetting for all domestic flights
supporting Sustainable Aviation Fuels (SAF) Research & Development (R&D).
The Government organized an exchange of views on the aviation-related proposals on 16 September, where IATA participated. While we agreed on the objective of the CCC, we opposed the means to get there. We strongly supported ramping up Sustainable Aviation Fuels but voiced our opposition to some very dangerous taxation measures while supporting others like the need to support the SAF production ramp up.
Taxation is not an effective measure to address the environmental challenge. At local level, it creates an imbalance in the market conditions, resulting in a negative economic impact, and outbalancing de facto any benefit on the environment.
The general public, and by extension the CCC, is unfortunately not aware that the industry made strong environment commitments over a decade ago, including short, medium and long term objectives. This was done at a global level to ensure a level playing field and because, by nature, the climate issue is global.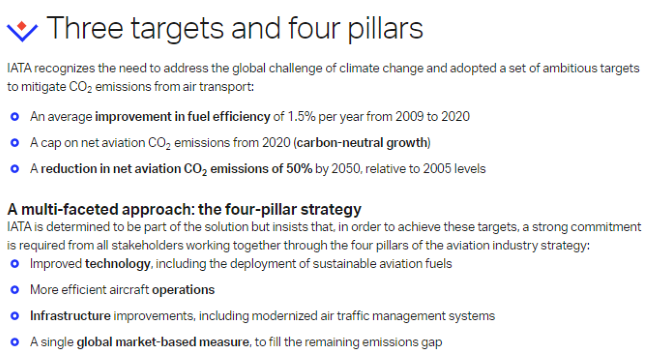 11 years later, the fight against carbon continues for our industry, including a pledge to look at pathways towards net zero emissions by 2060. Recently, the Air Transport Action Group (ATAG) released the waypoint 2050 study showing clearly how this challenging objective can be attained.
In parallel to this initiative, the Government added green ties to the various state aid packages granted to the industry. What advances can we expect in response from the airlines and the rest of the aviation sector?
Despite the massive challenges the industry and airlines currently face, the environment remains a top priority.
At the peak of the Covid-19 first wave crisis last May, IATA's Board of Governors declared 5 principles for the Industry Re-start, including that "Aviation will meet is environmental targets". In France, in particular, we welcomed the Government's support for the sector, including its environment-related items.
These range from funds allocated to R&D to the push for hydrogen aircraft to be developed by Airbus, SAF production and Air France's environmental performance objectives.
SAF are an absolute priority for airlines, particularly considering hydrogen and electric aircraft are not set to be available for many years. We call for more availability both in terms of production scale and access at airports. Production much be incentivized so as to reduce SAF prices, which are 4 to 5 times higher than regular jet fuel.
Aéroports de Paris (ADP) will be conducting a trial for the use of antigen Covid-19 testing prior to travel. Can you tell us a bit more?
Air transport, tourism, and many more industries directly or indirectly impacted by border closures and quarantine measures, are fighting for their futures. Testing before departure is the only way forward to give them a shot at survival and avoid millions of jobs being lost, as this solution would provide governments the necessary confidence to remove the current barriers.
IATA supported the European Commission, pushing for alignment and the harmonization of measures. In France, we called on the government to implement antigen tests which are faster and cheaper than PCRs and can be produced at scale. The French Transport Minister confirmed these tests would be trialed late October in airports for the French overseas destinations requiring PCR tests before being extended to other countries such as Italy and the USA.
Today, with a new lockdown in place, antigen tests are seen as a real solution, and in a similar manner, we want the government to allow freedom of travel in a safe way using these tests to open up borders beyond Europe. ADP has deployed these tests in Orly and CDG, tying up with the Cerbailliance laboratory, as approved by the health authorities. Other airports like Marseille and Nice have also started organizing rapid antigen tests.
France is home to large aviation events. How has Covid-19 impacted these advocacy, communication and networking opportunities, and what alternatives can be implemented in this new reality?
Covid-19 has revolutionized our lives, and how we do business. Virtual solutions have flourished but cannot replace face to face meetings and personal interactions. These should return when the pandemic is under control. More than ever, a key part of advocacy is communication and networking. IATA has been very active and vocal in this crisis and will continue to do so, as required by our Members and the industry in general.
Last spring, we postponed our initial plans to hold our flagship Wings of Change Europe event in Paris, scheduled November 17-18, and our Annual General Meeting (AGM) next month in Amsterdam is going virtual.
As you said, France hosts iconic events. These include the Salon du Bourget held every 2 years, as well as the yearly Paris Air Forum. The latter brings together more than 1000 industry professionals and political leaders from France, Europe and beyond. We are happy to support this great aviation event, and in parallel to these large events, continue to engage with stakeholders and welcome networking opportunities. We for example organized a webinar with various Public Health Authorities to exchange views, ideas, and find solutions to the crisis, including the testing alternatives.
Additional information: