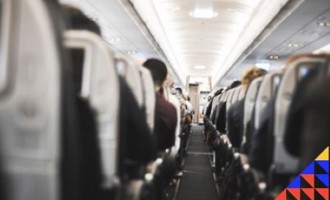 The road to Customer - Centric airline retailing
The transformation of airline retailing enabled by the New Distribution Capability and ONE Order industry standards is entering a new stage as airlines evolve away from static fare filings and booking classes to a world of offers and orders typical of modern internet-retailing and a customer centric approach.
IATA Dynamic Offers program aims to support the transition toward dynamically generated product offers, based on the shopping context and requirements of a new generation of sophisticated consumers.
What?
Airlines have clear aspirations for more dynamic methods of Offer creation aiming to offer passengers a better experience. With Dynamic Offers they will be able to adapt and adjust their Offers in response to market conditions and consumer shopping patterns.
Dynamic Offers combine capabilities of Continuous Pricing with Dynamic bundling. As described in the Dynamic Offers Brochure (pdf) by responding to customer searches with relevant products attributes and prices, it will deliver more relevant offers to customers enhancing customer satisfaction and conversion rates for airlines.
Why?
Enhancing conversion rate with relevant offers increases customer satisfaction.
Presenting relevant offers driven by continuous pricing algorithms improve customer choice.
Developing new partnerships to manage total retailing offers drive customer loyalty.
Who will benefit and how?
Moving towards Dynamic Offers involves significant change to existing legacy systems, and parallel changes to processes supporting distribution, accounting and reporting. There are, however, opportunities to explore within existing system architectures.
It is for each airline to individually assess the opportunity for Dynamic Offer creation and to individually decide whether they want to transition from today's model to a dynamic offer creation model. IATA will not prescribe any specific course of action.
More information in this video extracts from the IATA AIRS Symposium 2019, introducing Dynamic Offers.
Documentation
Media and Multimedia
Dynamic Offer requires a seamless method of communicating more data within a shopping request and providing a dynamic offer within a shopping response. For indirect channels, this capability is enabled by the New Distribution Capability (NDC) standard.
Processing sold and paid Dynamic Offers requires a robust Offer and Order Management system, allowing financial processes to be driven directly from accepted Orders in real time, leveraging the ONE Order standard.
The NDC Messages are governed by the Shop-Order Standards Board under the Passenger Standards Conference and managed by three specialised Industry Groups: the Offer, Order and Customer Payment Groups, which ensure the standard is maintained and improved with each release.
The Multilateral Interline Framework is also a key enabler of airlines retailing vision. The Future of Interline program addresses this area, aiming to ultimately bring more transparency to the customer.