Putting pharmaceuticals back in the air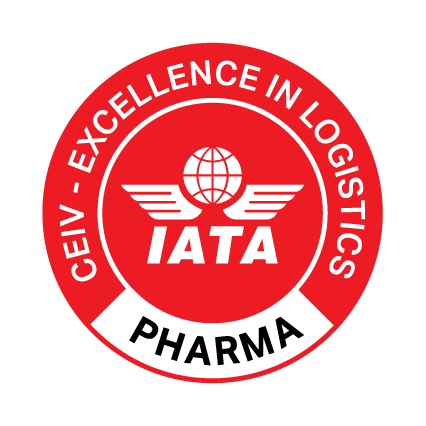 The transportation of temperature controlled and time-sensitive products, including vaccines, must meet pharmaceutical manufacturers' requirements.
IATA is taking a leading role in supporting aviation's compliance efforts through its CEIV Pharma program. Building a network of certified pharmaceutical trade lanes that meet consistent standards and assure product integrity will help air cargo to better serve this important market.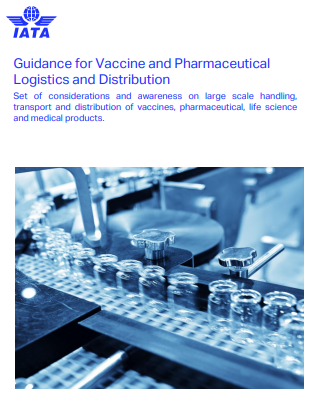 Guidance for Vaccine and Pharmaceutical Logistics & Distribution
IATA collaborates with leading authorities and organizations to facilitate full preparedness for COVID-19 vaccines transportation when they are available. This document summarizes all the considerations to be taken into account for large-scale handling, air transport and distribution of vaccines.
> Download an extract of the guidance document (pdf)
> Register now to receive the complete guidance document and be alerted once new versions are made available.
TRANSPORTING THE COVID-19 VACCINE
CEIV Pharma prepares companies to meet the unprecedented challenge of distributing a COVID-19 vaccine to all regions of the world. By defining consistent and recognized standards, CEIV Pharma promotes speed and reliability in vaccine distribution. Three webinars will explore the industry's challenges before, during, and after the transportation of the COVID-19 vaccine and explain the role CEIV Pharma will play in this extraordinary task.


Webinar 2: Global distribution and the flow of vaccines throughout the supply chain, 24 November / 14h00-16h00 CEST
Hear firsthand from transport and handling supply chain experts as they showcase actionable steps developed to achieve the upcoming vaccine distribution effort. Shipper, airline, ground handler, freight forwarder and regulatory agency will speak to specific initiatives being implemented, addressing foreseeable challenges along the temperature-control supply chain as well as collaboration and partnerships.