Need Help?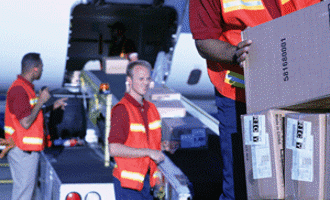 ​Strengthening air cargo security
Security is a critical element the of the air cargo supply chain. Regulators and industry are working together to further secure the supply chain while ensuring the flow of commerce.
Need Help?
IATA established the Cargo Security Working Group (CSWG) to ensure that the experiences and constraints of the airline industry are considered in the development of effective security regulations.
To support regulators and strengthen supply chain security, IATA and the industry are working on the following main initiatives:
Advance Information
The standard Advance Cargo Information ahead of the arrival of goods, aiding processing and clearance of cargo.
Standard CSD
The Consignment Security Declaration (CSD) provides an audit trail of how, when and by whom specific cargo shipments have been secured along the supply chain.
Status of Security Status Digitization
IATA conducted a survey in April 2022 to identify the Global Acceptance of e-CSD. This document presents the list of countries that accept the security status in electronic format and those that still require a paper CSD.
Standards and Recommended Practices
IATA supports members with implementing the practices outlined by the International Civil Aviation Organization's (ICAO) Annex 17 and the Aviation Security Manual (doc 8973).