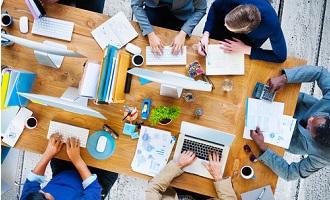 ​Whether you are preparing for an
IOSA
or
ISSA
audit, our Consulting experts can provide you with the insights your airline needs to successfully prepare for a safety audit.​​
Operational safety is a critical element in determining how successful an airline business is. Operating safely and efficiently reduces the risk of incidents. It also helps reduce costs, while building public trust and positive sentiment.
IATA has developed internationally recognized safety audit programs and accepted evaluation systems designed to assess the operational management and control systems of an airline. As a result, our consulting experts are in the best position to assist your airline in preparing for audits such as IOSA or ISSA.
Our experts:
Are all IOSA accredited auditors,
Assess the level of readiness for an audit,
Identify findings during a complete preliminary mock audit,
Recommend corrective action plans and
Assist with the implementation of improvements prior to a safety audit taking place.​
3 steps to safer operations
Step 1: Assess your level of readiness
IATA will provide you an in-house IOSA Airline Auditor Course lasting one week. After the training has been completed, IATA consultants will carry out a high-level readiness assessment and provide your leaders with a high-level roadmap of the actions required to get ready for a safety audit.
The detailed report that you will receive will list the preparatory measures to be taken by your airline for the upcoming audit and it will propose additional specific assistance that may be required.
Step 2: Mock audit
A mock audit will be performed for the certification you are seeking.
Comprehensive feedback will be provided, including a detailed list of the specific areas of improvements that you must address. You will receive a proposed Corrective Action Plan, a gap analysis and training needs assessment.
Step 3: On-the-job-coaching and training
You will receive tailored technical assistance to successfully implement operational procedures and processes. Our experts will offer on-the-job-coaching and training. We'll also review, or develop, your operational manuals that must be compliant to national regulations and international standards.
All of this will address the elements identified in the gap analysis, and ensure your airline will be ready to successfully pass your identified safety audit.
Our recent projects
​

IATA Consulting provided technical assistance and training to Myanmar National Airlines (MNA) to enhance compliance with the provisions of IOSA.
As part of the project, our team delivered on-the job mentoring and coaching to select airline staff to foster and promote self-sustainability. IATA introduced and implemented an Operations Management System and set up a number of operational departments. The project also entailed in-company training related to SMS and QMS. Furthermore, IATA experts also prepared a wide range of operational manuals that needed to be ready for authority inspections and our experts evaluated a group of pilots to assess in a flight simulator their readiness and suitability to undergo Boeing 737 training and conduct international operations. The project also included two full mock-audits to assess MNA's readiness for the actual IOSA audit.​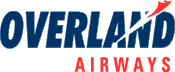 IATA Consulting conducted a comprehensive assessment of the state of preparedness of Overland Airways to undergo an IOSA Audit.
The assessment involved three on-site visits by the IATA team which evaluated the airline's level of implementation of the IOSA "Standards and Recommended Practices" along with mock IOSA audit aimed at confirming whether the airline properly applied both documentation and implementation against the newly revised manuals. In addition, our experts provided training for all levels of the airline's staff.
More Information