Welcome to the IATA Training Center in Lima!
Lima, the City of Kings, has plenty on offer to satisfy the keen traveler's appetite. Whether it's the world-class food, nightlife, colonial-style architecture or surfing, this Peruvian gem really does provide something for everyone.
The IATA office is conveniently located in the San Isidro district of Lima, Peru.
Lima Training Center
The IATA Training Center in Lima is located in the IATA Peru office in the heart of the financial district in Lima, both accessible and safe, and within walking distance to hotels, restaurants and services.
IATA Peru
Calle German Schreiber N205
Floor 5, Of. 501-A
San Isidro, Lima, 27
Peru

Printers, Wi-Fi internet connection, and quiet workspaces are free for you to use during your time at the Lima training center.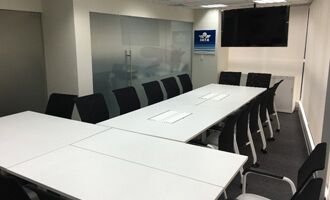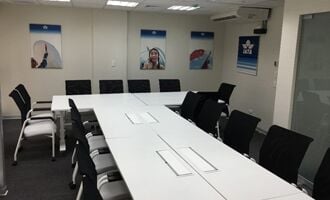 Please contact our team in Miami for more information about Lima or our courses:
Miami Training Center
703 Waterford Way (NW 62nd Avenue)
Suite #600
Miami, Florida 33126
USA
Tel.: +1 (514) 390 6777

​Where to stay
There are many hotels near the training center. More information will be provided at the time of your registration.
Explore Lima
​Plan what to do during your stay with the Peru tourism website.
Mitigation measures
Please check your national quarantine rules and any travel restrictions before traveling internationally to our Training Center.

You may be required to complete a health questionnaire on arrival at the Reception of the Training Center.
Please note that we have enhanced safety measures in our Training Centers.
You may be required to wear a mask while you are in the Training Center.Please note that IATA is not able to influence local authorities/immigration to grant visas or border entry.
Lima course schedule
Peru, Lima (IATA)
27 November - 1 December, 2023
Regístrese antes de 27 May, 2023 para un 25% de descuento (sólo para pagos con tarjeta de crédito o ICH)*. El precio que figura a continuación incluye este descuento. *Se aplican las condiciones.
Por favor regístrese por 06 Nov
Clase no: 172999
Español
Nac. en desarrollo
USD 1,755
Ver más detalles
Ver menos detalles