The IATA office is conveniently located in the San Isidro district of Lima, Peru.
Printers, Wi-Fi internet connection, and quiet workspaces are free for you to use during your time at the Lima training center.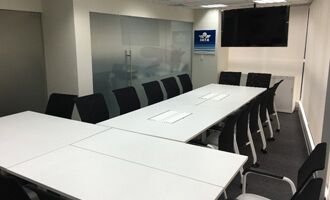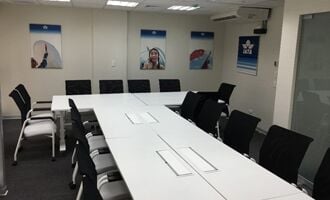 Lima Training Center
The Training Center is located in heart of the financial district in Lima, both accessible and safe, and within walking distance to hotels, restaurants and services.
IATA Peru
Calle German Schreiber N205,
Floor 5, Of. 501-A
San Isidro, Lima, 27
Peru

Please contact our team in Miami for more information about Lima or our courses:
Miami Training Center
703 Waterford Way (NW 62nd Avenue)
Suite #600
Miami, Florida 33126
USA
Tel.: +1 (514) 390 6777
Contact us online
​Where to stay
There are many hotels near the training center. More information will be provided at the time of your registration.
Explore Lima
​Plan what to do during your stay with the Peru tourism website.
A regional course discount (up to 10% discount) is available for classroom courses at IATA Training Centers in the Americas (excluding Canada).
To claim the discount, enter 'LatAmTraining' in the promotional code field during your registration. The discount will be deducted automatically from the course price. This discount will be applied in addition to any qualifying early bird promotion.
Find out more about the regional discount.
Lima course schedule
Found 2 classes
Peru, Lima (IATA)
6 - 10 September, 2021
Register before 16 Aug, 2021 to take advantage of the USD100 Early Bird discount. The price below includes this discount.
Please register by 16 Aug
All prices are before tax. Class no: 131964
English
View more details
View fewer details
Peru, Lima (IATA)
12 - 15 October, 2021
Register before 12 Jul, 2021 to take advantage of the 20% Early Bird discount. The price below includes this discount.
Please register by 21 Sep
All prices are before tax. Class no: 131961
English
View more details
View fewer details