Need Help?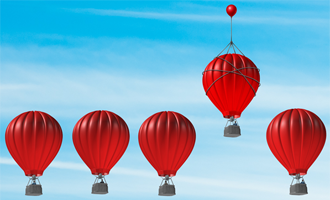 Although technically demanding and complex, aviation is fundamentally a people-centric industry.
Interpersonal, relationship-building and other "soft" skills are as crucial to aviation success as technical competence. Therefore, training must also address the "human" side of business.
Need Help?
Leadership & Management training programs
IATA offers leadership and management training programs, contextualized to the aviation industry, to help business leaders foster highly skilled and motivated employees.
From strategic planning and project management to effective communication and people management, our courses can help you acquire the skills and best practices you need to solidify your career and promote the success of your business.
Learn more about our Aviation Performance and Management courses.
Train the Trainer - Advanced
This course will help you build on your existing instructional skills, giving you multiple opportunities to evaluate and improve the way you design, conduct, and evaluate a training event.
This course is recommended for:
Instructors
Training specialists and managers
Learning and development, and human resources professionals
Upon completion of this course, you will be able to:
Apply principles of adult learning
Complement your training skills with best practices in instructional design and delivery
Apply the principles of adult learning and demonstrate appropriate instructional techniques.
Effectively design, prepare for, conduct and wrap-up a training event.
Implement methods of objection handling and active listening to promote learning
Evaluate the effectiveness of a training event and of your training techniques
Learn more about our Train the Trainer - Advanced course and our Professional Training diploma.
International Negotiation Skills
The ability to develop persuasive arguments, structure proposals and effectively negotiate have a major impact on personal and organizational success. This course will prepare you for each phase of the negotiation process, with techniques, tactics and behaviors regarding when to negotiate and how to achieve successful, win-win results for both parties. You will learn and practice the strategies and skills that will help you become a successful negotiator.
This course is recommended for:
Professionals of all levels who want to enhance their negotiation skills and work more effectively.
Upon completion of this course, you will be able to:
Recognize the phases involved in all negotiations
Know how to plan and prepare for each negotiation phase
Evaluate and refine your current negotiation style in different situations
Apply cultural differences with international negotiations
Understand the key skills of successful negotiators
Handle difficult people and conflict situations
Negotiate confidently and effectively, while maintaining constructive relationships
Learn more about our International Negotiation Skills course and our Professional Training diploma
Airline Marketing - Advanced
This course looks at the latest airline marketing and commercial trends to help you revamp your marketing practices.
This course is recommended for:
Airline marketing and sales personnel
Managers in other business units
Support staff who work in sales and marketing departments
Upon completion of this course, you will be able to:
The internal and external factors to consider when building a marketing strategy
Key market research methods to segment your markets and understand customer needs
An overview of the airline products and services currently on the market
How to focus on the customer in your decision-making processes to create loyalty
Integrate your marketing strategy into all of your business decisions
Learn more about our Airline Marketing - Advanced course and our Airline Business Development diploma.
Foundations in Leadership, with HBP
This 16-week blended-learning program is offered in collaboration with Harvard Business Publishing (HBP) to help you as a new manager make a successful transition to your managerial ranks while honing your leadership potential.
The program is structured to accommodate busy schedules and combines self-study activities that can be done in your own time, at your own pace. Collaborative activities such as live sessions allow you to participate in facilitated discussions with a moderator and your peers. The self-study learning activities include; Harvard ManageMentor© access for the duration of the program, plus 90 days after the program; Harvard Business Review articles; videos; and simulations. The program also includes 8 virtual sessions of 90 minutes each, facilitated by an HBP moderator, providing you with instruction and engaging you in discussions.
This course is recommended for:
New managers
Thos about to/ interested in transitioning to a managerial position
Upon completion of this course you and your cohort will be able to:
Be equipped with the tools, techniques and the right mindset to lead others
Develop effective management and leadership behaviors
Learn more about our Foundations in Leadership program