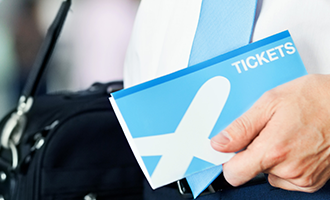 ​Keeping up with the constantly changing resolutions and rules that govern airfare pricing can be challenging and you want to give your customers the best price and the correct information for their trip, as well as collect the right taxes, without disappointing them with outdated information.
Fares and Ticketing courses
IATA offers a wide range of fares and ticketing courses to enable you to update and expand your pricing skills and satisfy your customers with competitive quotes and spot-on information. Collaborative learning in the classroom is enhanced with the real-life experience of our expert instructors and your peers in the profession.
Passenger Fares & Ticketing – Basic
5 Days/40 Hours
Learn the fundamentals for pricing journeys, how to interpret constructed fares, and how to decode electronic ticket data so you can provide your customers with the best service possible.

Suggested for:
Airline call center, reservation and ticket agents
Travel agents
Airline tariff and pricing analysts
Interline billing auditors and revenue accountants
Objectives
Identifying the parts of a journey
Matching cities and countries with IATA Traffic Conference areas and sub-areas
Identifying the global indicator for the routing flown
Quoting specified routing fares and select the best fares
Converting and round currencies
Pricing one way, round, and circle trips using normal fares
Interpreting electronic ticket (e-ticket) data elements
Collection of applicable taxes, fees, and charges
Calculating child and infant fares
Learn more about our Passenger Fares & Ticketing – Basic course.
Passenger Fares & Ticketing – Advanced
10 Days/80 Hours
Construct normal fare of single pricing units and consecutive or contiguous pricing units.
Suggested for:
Experienced ticketing and reservations agents
Line managers and sales supervisors
Rate/help desk specialists and interline billing officers
Fares and ticketing instructors, system developers and tariff analysts
Objectives
Steps and checks in normal fare construction of a single pricing unit as well as for two or more consecutive or contiguous pricing units
Applying the latest currency conversion procedures
Calculating fares for journeys with surface sectors
Assessing the impact of indirect travel limitations on fare construction and imbedded surface sectors
Applying the latest exchange/reissue and netting procedures
Learn more about our Passenger Fares & Ticketing – Advanced course.
Repricing Exchanges and Reissues
4 Days/32 Hours
Develop your ability to recognize ticketing entries and handle voluntary and involuntary e-ticket alterations.
Suggested for:
Tariff managers
Sales and ticketing executives
Fares and ticketing instructors
Senior interline billing specialists
Objectives
Apply the latest exchange/reissue and netting procedures
Manage Miscellaneous Charges Orders (MCOs) in an electronic environment
Handle different refund requests
Determine when endorsements are necessary for an electronic ticketing environment
Re-price tickets using either historical or current fares and exchange
Learn more about our Repricing Exchanges and Reissues course.