Thinking of making a career change to air transport?
Want to climb the ladder in your aviation-related organization?


Looking to increase your understanding of air transport regulations, standards or industry workings?
Whatever your goal, you need specialized knowledge to advance your career.
Welcome to IATA Training
Air Transport is our middle name


There are many reasons to choose one of our courses. Here are some of the best.
Click these links to find out more:
Get an overview in the video below >
Imagine your future. Discover our courses.
IATA Training can positively impact your success
Read success stories and testimonials of our alumni to learn how IATA Training gives you knowledge and competence you can use right away, to benefit your organization and your career.
IATA Training offers unique insight into our key areas of expertise
IATA has been establishing air transport industry standards for over 70 years, and we've been passing our knowledge on for over 50 years. That's why professionals and organizations choose IATA Training.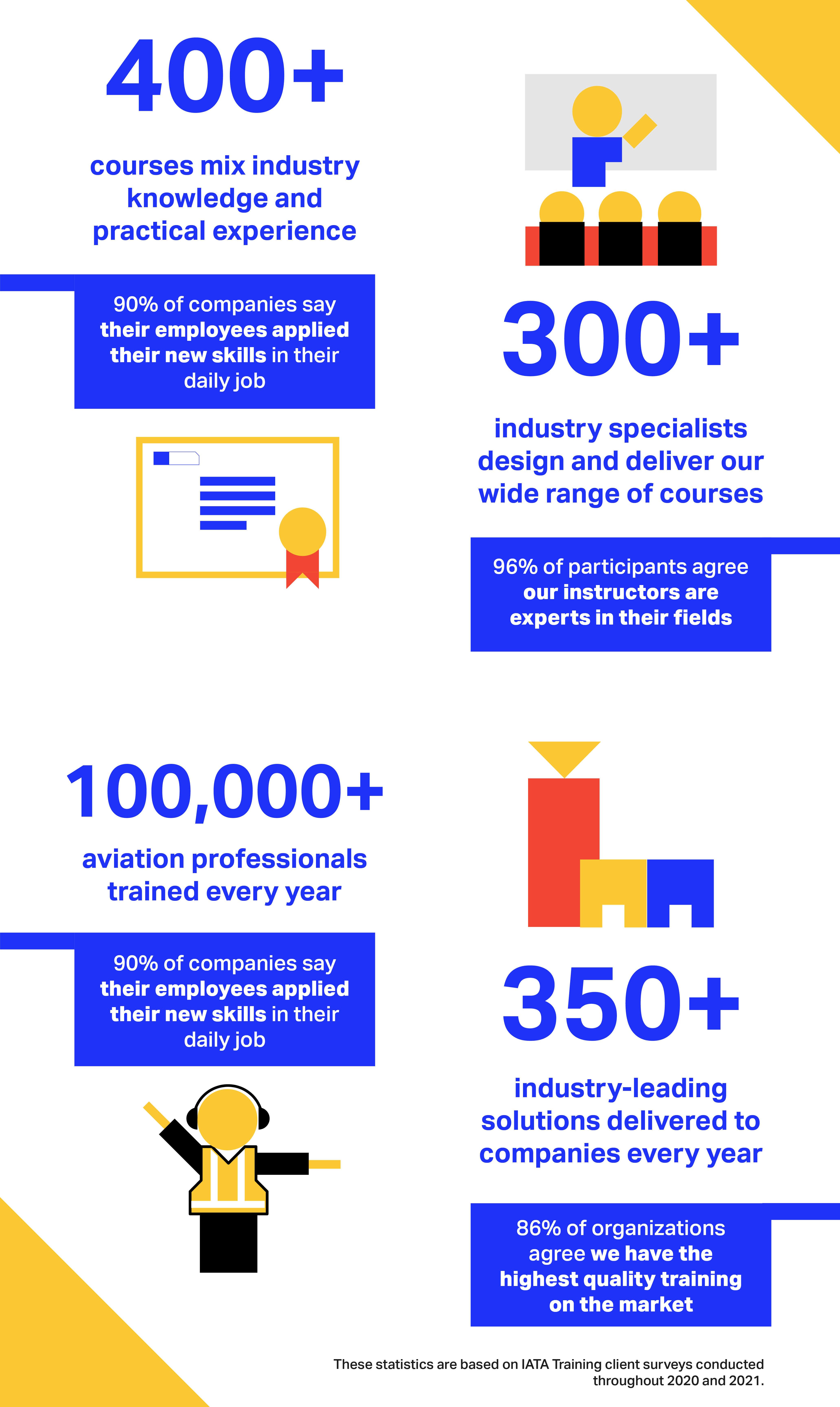 IATA Training is trusted around the world
On every continent, in every air transport-related field, professionals and organizations rely on IATA Training to give them the knowledge and experience they need. IATA qualifications are recognized and accepted globally.
IATA Training combines learning quality with learning convenience
We want you to succeed, and that's why we offer a variety of delivery methods to enable you to benefit from the highest quality training, in the way that is most convenient for your needs, schedule and budget.