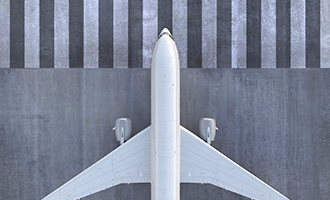 ​The IATA Operational Safety Audit (IOSA) Program is an internationally recognized and accepted evaluation system designed to assess the operational management and control systems of an airline. The IOSA audit creates a standard that is comparable on a world-wide basis, enabling and maximizing the joint use of audit reports. This has saved the industry over 6400 redundant audits and continues to lead to extensive cost-savings for IOSA participating airlines.
All IATA members are IOSA registered and must remain registered to maintain IATA membership.
See who is already on the IOSA Registry.

IATA is working to ensure the IOSA Program continues to meet industry needs during the COVID-19 crisis.
The IOSA Support Program provides operators due for an IOSA renewal registration audit who are unable to undergo an onsite audit with a remote, limited scope audit at reduced fees.
This TA also formalizes the requirement for all IOSA registered operators to submit the IOSA questionnaire (SAR.F23 form) every 60 calendar days. See our guidance on how to register and complete the form. The completed questionnaires can be requested in the same way as for IOSA Audit Reports.
Documents, such as Operator Alerts and Temporary Revisions to the IOSA manuals are available in our documentation site. Subscribe to receive notifications when a new document has been released. For questions or comments, contact us at iosa@iata.org.
Top documents:
IOSA has become a global standard, recognized well beyond IATA membership. As of June 2020, 139 (32%) of the 437 airlines on the IOSA Registry are non-IATA member airlines.
Benefits for Airlines and Regulators
Quality audit program under stewardship of IATA
Continuous updating of standards to reflect regulatory revisions and best practices
Elimination of audit redundancy, reducing costs and audit resource requirements
Accredited audit organizations with formally trained and qualified auditors
Accredited training organizations with auditor training courses
Structured audit methodology, standardized checklists
The IOSA vision: to be the leader of operational safety auditing in an accident-free world
​​​​​​​​​​​​​​​​​​​​​​Strategic Pillars
Safety
Support and uphold improvement of global safety levels through implementation of IOSA
Maintain and advance IOSA as world's leading operational safety standard
Support consistent implementation of SMS
Adopt applicable ICAO safety requirements from the Annexes to the Convention on international Civil Aviation
Effectiveness
Minimize the number of redundant audits through effective use of IOSA
Continuously improve effectiveness of IOSA program processes and protocols
Ensure robust audit program infrastructure is in place
Constantly seek opportunities to simplify the program processes
Integrity
Protect and promote the integrity of the IOSA program
Apply and continuously strengthen control over audit processes
Operate in full alignment with IATA'svision and mission
Exercise effective oversight over audit organizations
​
The IOSA Standards and Recommended Practices (ISARPs), as published in the ISM, are applicable only to an operator that operates a minimum (i.e. one or more) two-pilot, multi-engine aircraft that have a maximum certificated takeoff mass in excess of 5,700 kg (12,566 lb) for the conduct of:
Commercial passenger flights with or without cabin crew
Commercial cargo flights with or without the carriage of supernumeraries or cargo attendants
ISARPs may not be applied or used for the Audit of an operator that
Does not operate a minimum of one aircraft as specified above, or
Has all aircraft operations conducted by another operator.
ISARPs are currently not suitable for and may not be used for the audit of
Aircraft that have a maximum certificated takeoff mass of 5,700 kg (12,566 lb) or less
Single engine aircraft operations
Single pilot aircraft operations
Helicopter operations
Seaplane operations
During an audit, ISARPs are applied only to those aircraft that are of the type authorized in the Air Operator Certificate (AOC) and utilized in commercial passenger and/or cargo operations. Other owned or leased aircraft that are not of the type authorized in the AOC and/or not utilized in commercial air transport operations, will not be evaluated during an audit as they are considered outside the scope of IOSA. However, the existence of such aircraft will be referenced with an explanation in the IOSA Audit Report.
Initial IOSA Audit:
To become and IOSA registered Operator, please follow the below steps to complete your application:
Download the IOSA Standards Manual (ISM)
Familiarize the operations personnel with the IOSA Standards and Recommended Practices
Complete the Initial IOSA Application form and send it to iosa@iata.org. The IOSA Team will contact you for the next steps.
Registration Renewal Audit:
Before the end of the IOSA registration validity period, it is important to reschedule and successfully complete a Registration Renewal Audit:
Download the IOSA Standards Manual (ISM)
Familiarize the operations personnel with the updated IOSA Standards and Recommended Practices
Select an Audit Organization and undergo the audit
Closing the audit: upon successful completion, the validity period on the IOSA Registry will be extended for two more years.
IOSA Documentation Site
Please note that allIOSA documentation is now available all the new Documentation Site where users are able to register to receive email updates.​
The ISM is now available in XML Format
The IOSA Standards Manual (ISM) is now available in XML format for easy integration into your audit management system. E-mail us at ismxml@iata.org and we will be pleased to provide you with the licensing option most suited to your needs.
More information on IOSA XML Products can be found here.
Today we have more than 100 airlines utilizing our XML format IOSA Standards Manual.
Our partners include :
Ideagen PLC
Rolls-Royce Controls & Data Services (NZ) Ltd
ASQS GmbH
Intelex Technologies ULC
Laminaar Aviation Infotech Pte Ltd, Singapore
Flatirons Solutions, Inc
Comply365 LLC
Web Manuals Technologies AB
Yonder AG
Total AOC Solutions Limited