Need Help?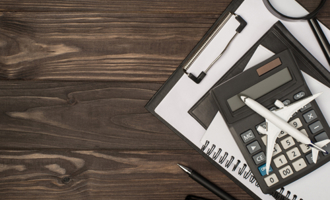 Payments are often viewed as the end of a transaction rather than an integral part of the customer experience, and are treated as a cost item. Airlines increasingly focus on controlling costs and leveraging payment on the revenue side. Yet, payment acceptance costs are now higher than distribution costs.
IATA supports airlines in finding cost balance and create and retain value in payment via a number of activities.
Need Help?
IATA Payment Key Activities
Support airlines in developing value creation
While airlines' decisions are based on their commercial strategy, IATA facilitates the identification of capabilities enabling the value creation opportunities and ensuring these are addressed in the Modern Airline Retailing (MAR) and through industry standards. An Airline Payment Index will provide airlines with a self-assessment tool to guide them to a maturity level.
Payments Knowledge Sharing Community
An airlines-only space for payment managers which will become a forum for sharing best practices, pathways and tools to support their payment growth. Interested to join this community? Please contact paymentcommunity@iata.org.
Liaison with card networks and global airline acquirers
IATA liaises with major card networks to provide the industry perspective on their rules and demands and assess the implications of IATA programs and standards.
Payment products and services
IATA's suite of payment products and services supports airlines payment goals
Billing and Settlement Plan (BSP): simplifying the sales reporting and remittance from IATA accredited Travel Agents to Airlines and BSP and improving airlines' financial control in a secure and cost-effective environment.
Airline Credit Card Configuration

: an online service that enables airlines to gain full visibility over their credit card setup in the BSPs.

IATA Financial Gateway (IFG)

: payment orchestration and more.

IATA Pay

: a cost-effective and highly secure alternative payment solution, based on instant bank transactions, for airlines' B2C sales.

Airline Retailing Costs Benchmark

: a comprehensive solution helping airlines optimize their cost of passenger sales acquisition, distribution, and payment.
Payment advocacy in the EU
IATA and EuroCommerce, Ecommerce Europe, HOTREC, Independent Retail Europe and SME United. have decided to start working more closely together on the topic of retail payments. Merchants across sectors share a common ambition for the future of retail payments in the EU, but also share specific concerns such as the rising cost of payment. By creating this coalition, European retail associations aim to foster the exchange of non-commercially sensitive information and views on ongoing legislative and regulatory developments and innovation.
While each organization within the coalition has its own responsibility and membership, together we can coordinate our actions and make the merchants' voices heard more clearly. Merchants are an essential part of the payment ecosystem, with a direct connection to consumers, and are always directly and indirectly impacted by regulatory, technical and business developments on payments. We, therefore, advocate for their views and experience to be taken into account in these developments.
> More on the Merchant Payments Coalition Europe
Payment transformation
The ambition of the industry (pdf) is to reach payment maturity for the world of Offers & Orders, which entails a long-term strategy and efforts on airlines' side. To help assess the level of airline maturity, the Airline Payment Index to be released in 2024 – a self-assessment tool will also support airlines in moving to the next level. Airlines will be invited to review, as a first step, if their payment foundations are secure and if their organization is ready for further transformation.
Payment cost and revenue drivers
A study by Edgar, Dunn & Company quantifies the airline industry's annual payment cost at $20bln which represents 2.2% of payment value, based on a 2019 analysis. So, cost reduction and avoidance in payments are a key dimension for airlines when returning to profitability, while optimizing payments-related revenue drivers such as payment conversion rates and customer reach.
> Read report: Airline Payment Cost and Revenue Drivers (Sept 2022)
Payment opportunities
A report by McKinsey & Company estimates that airlines revenue potential of payment could play a major role in unlocking about $40bln of retailing by 2030.
The study also emphasizes why payments must be a part of an airline's strategy and objectives under executive top leadership. The airlines' payment transformation journey cannot be disjointed from the distribution one. To harvest more value, the airline retailing strategy must encompass commercial and distribution, payment and finance​.
> Read report: How payment innovation can help airlines improve customer experience and the bottom line (Sept 2022)


Industry Resources on Payment
From Airlines magazine: