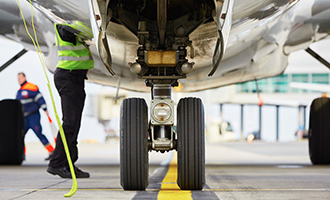 ​​Ground handling is an integral part of airline operations. IATA strives to lead the industry towards improved safety and operational efficiency in ground handling by setting standards, initiating and encouraging the implementation of global solutions.
IATA also offers ground handlers membership of the IATA Ground Handling Partnership program
Utilization of Common Industry Standards
The ground operations stakeholders agreed that our industry needs to implement training requirements and operational procedures as documented in AHM Ch. 11 and IGOM.
Use of common industry standardization will lead to:
(a) Effective utilization of similar skill sets amongst different carriers
(b) Ease the return to service
(c) Minimizing of safety & security events
(d) Effective and cheaper oversight of safe operations
Synchronize your ground operations with the IGOM Portal - for free
With stations across the world, and contracts with multiple different companies, a consistent ground handling operation can be a challenge. The IGOM Portal allows you to communicate every variation in your Ground Operations Manual, to everyone who needs to know, at the touch of a button.
Ground Ops. Training Implementation
IATA has developed a Ground Operations Training Program (AHM Ch.11) video to assist the industry in Ch. 11 implementation.
IGOM Adoption
IATA has uploaded the IGOM 10th Edition Gap Analysis Checklist (.xlsm) with the aim to increase the number of airlines and GHSPs performing the gap analysis between their GOM and IGOM as a basis of conformance and implementation of the IGOM.
To support this goal, IATA has produced two IGOM Adoption awareness videos to assist the industry with IGOM implementation.
​​​​IATA is in favor of the establishment of standardized performance-based procedures for ground handling operations supporting the industry, based on ensuring ground handling activities are safely, efficiently and consistently accomplished.
Airlines and Ground Handling Service Providers who were able to demonstrate conformance to IOSA RP GRH 1.6.9 and ISAGO RP ORM 3.2.2 during their audits are displayed in the IGOM Registry.
Restart of Ground Handling from COVID-19 crisis
In an effort to support the industry with Return to Service and to maintain operations during COVID-19 pandemic, IATA together with various stakeholders, has compiled a series of reference guidance material for Ground Handling.
Webinar recordings
Ready for Push-Back - Restarting Ground Operations
Webinar: duration approx. 1 hr. 45 mins
Reshaping the Passenger Experience: Cabin Crew Prepare for Take-Off
Watch the RECORDING
Download the presentation(pdf)
Cargo in Passenger Cabin
Webinar: duration approx. 1 hr. 30 mins
GSE Storage - 2 webinars
| | |
| --- | --- |
| | |
| Webinar 1: duration approx. 1 hr. | Webinar 2: duration approx. 1 hr. |
Contact Us
Please send any questions, recommendations or inquiries to groundops@iata.org
​Airport Handling Manual (AHM)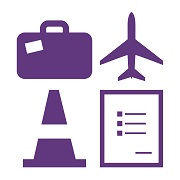 Passenger Standards Conference Recommended Practice 1690 A providing industry-approved guidelines for airport operations, such as passenger, cargo & mail, aircraft handling, load control, management & safety, ground handling agreements, ground support equipment (GSE) specifications and ground operations training.
What's new in AHM Ed.42 (effective 1 January 2022)
AHM 020 Airline Operations Committees - minor updates in responsibilities
AHM 070 e-Invoicing Standards - updates in recommended fields for the charge codes.
AHM 110 Involutary Change of Carrier, Routing, Class or Type of Fare - updated PCS Resolution 735d
New AHM 121 Handling Inadmissible Deportee with new guidance providing details on INAD, reason for refusal, State responsibilities, notifications, necessary documentaion and other travel arrangements
AHM 176 Handling of Passenger with Disabilities (PWD) - guidance aligned with the IATA Passenger Accessibility Operations Manual (IPAOM), UN Convention on the Rights of Persons with Disabilities
(CRPD) and International Civil Aviation Organization (ICAO) Manual on Access to Air Transport by Persons with Disabilities
AHM 181 Guidelines for Passenger Agents in Case of Suspected Communicable Disease - aligned with new guidance published by IATA Medial Advisory Group.
AHM 332 Handling and Stowage of Live Animals - overall update based on the current edition of the IATA Live Animals Regulations (LAR).
AHM 460 Aircraft Ground Times and Turnarund Plan - AHM 021 was consolidated under this chapter.
AHM 615 Quality Management System with updates in the guidance to align with ISO standards and IATA best practices
AHM 617 OHS - alignment with IGOM CH.6 Operational Oversight and Supervision
AHM 620 Emergency and Crisis Management at the Airport contains new guidance providing GSPs and airlines with a basic understanding necessary to establish an ERP at the airport including the practical tools needed and standardized checklists on how to structure, manage and execute the ERP as well as aligned with the IATA Emergency Response Handbook. Changes in this sub-chapter resulted in changes to AHM 050, 610, 621, 811, 820, 907 and 1110.
AHM 640 Guideline for Pandemic Management - update of the risk matrix.
New AHM 732 Delay Codes contains a new, enhanced delay coding system that provides more flexibility in the determination of delays by using a simple 3 step process that identifies: process involved, reason and stakeholder. This new sub-chapter triggered minor updates in AHM 720 and 731.
AHM 801 Introduction to and Comment on SGHA - clarification of security services based on the ICAO Annex 17
AHM 811 SGHA Yellow Pages and AHM 820 Subcontract - amendements to sub-article 1.6 Emergency Assistance, Annex A 2.1.3 aligment inclusion of PWD, Annex A 5.4.1 incluson of TCR, Annex A Section 7. Security - revamp based on the ICAO Annex 17
New AHM 850 Standard Inflight Catering Agreement (SICA). After a decade, the SICA returns to the AHM. The main agreement and annex B underwent a complete revamp with great cooperation between our members and the Airline Caterer Association (ACA). Updates include Flight Schedule and Changes, Carrier Nominated Products, IGOM as the minimum safety requirements for the ramp, intellectual property, standards of work, invoices, liability
AHM 903 Mobile GSE Indentification and Classification - grouped list into 4 GSE categories, Lists arranged alphabetically in each category, New GSE types added, update, GSE characteristics
AHM 907 e-GSE - changes in means of isolating the battery from the rest of the circuits
913 Basic Safety Requirements for Aircraft Ground Support Equipment - changes to section 6 with the addition of 6.9 to inform developers of anti-collision systems about possible interference with sensors by external sources. Examples of experiences of interference with various sensor types are cited
AHM 969 Functional Specification for a Pallet/Container Transporter - changes to section 6.2 to allow for units transporting 2 A or M based ULDs
AHM 1110 Ground Operations Training Program - introduction of the Recurrent Assessment as an alternative to the traditional recurrent training. It provides flexibility to companies to assess personnel competency in the operational environment, target any issue by right corrective actions as well as reduce the time of training. The passenger handling, general aviation and safety syllabi underwent complete review and enhancement. New training for non-operational safety or managerial funstiions has been introduced.
New AHM 1120 GSE Maintenance Training Program - training has been moved from AHM 908 and aligned with AHM 1110.
Appendix B - new terms arising from AHM Ed.42 changes
IATA Ground Operations Manual (IGOM)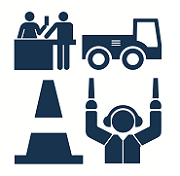 The Passenger Services Conference Recommended Practice 1690 B contains ground handling procedures for airlines and ground service providers, providing instructions for frontline personnel.
In other words IGOM sets out "how to do" the job and has been developed as the single industry manual for ground operations with goal of establishing:
Global standardization of ground handling policies & procedures
A common minimum level of safety
Policies & procedures as guidance by which ISAGO can audit
What is new in IGOM Ed.11 (effective 1st April 2022)
Introduction - inclusion of the IGOM Portal launch
Chapter 1 Passenger Handling

Enhancement of procedure in regard to Documents required to travel to include travel documents, visas and health documents
Handling of Passenger with Disability (change of terminology from PRM to PWD in line with UN Convention of the Rights of Persons with Disabilities (CRPD) and the International Civil Aviation Organization (ICAO) Annex 9)

Chapter 2 Baggage Handling - minor revisions of the chapter with focus on the special baggage
Chapter 3 Aircraft General Safety and Servicing Operations - minor revision of Basic operating requirements for GSE
Chapter 4 Aircraft Turnaround - correction of table under Identification/Labelling of ULD
Chapter 6 Operational Oversight - entirely updated: previously addressed Airside Safety Operational oversight and, now, revised to focus on entire operational oversight to maintain a systemic standard on oversight at all operational areas with a main focus on supervisory level staff
Appendix A - new terms arising from IGOM Ed.11 changes
Change request submission
Ground Operations Governance
To support mutual cooperation between all stakeholders, IATA works with all airline and their partners, including ground handlers, airports, aircraft manufacturers, as well as standardization bodies and regulators on the ground operations standards development.
Ground Operations Group (GOG)
Ground Operations Standards Task Force (GOS)
Ground Operations Automations and Digitalization Group (GAD)
For more details, contact groundops@iata.org