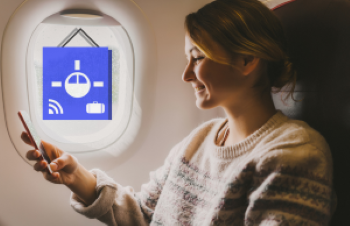 Together, Let's Build Airline Retailing
Today, customers want personalization, efficiency, and seamless experience on any channel. Modern retailing, supported by the implementation of the New Distribution Capability and related standards, can achieve this and move airline distribution away from today's legacy artefacts and into the future.
This webpage offers a comprehensive overivew of the IATA standards and programs enabling value creation through modern airline retailing. Useful information and resources are also made available to support organizations across the value chain in planning their retailing journey - from strategy to initiation and implementation.
A world of Offers and Orders
Explore the IATA standards supporting the implementation of Offers and Orders and that drive capabilities critical to retailing:
Sound Bites from the Implementers Community
Get Started!
Airline Retailing Maturity Index
Airline Retailing Maturity Program: launched in October 2021.
Certification Programs: have been replaced by the ARM index. As of 1 November 2022, participants have completed transition to the Airline Retailing Maturity (ARM) index program. Please see the new ARM index registry and information on the ARM index program.
Airline Retailing across all continents:
Airline Retailing in Action
Check out the success stories from industry players:
Airline Retailing News
Sign up for our newsletter - the Airline Retailing Hub - to stay current on IATA's Airline Retailing programs and initiatives.