Need Help?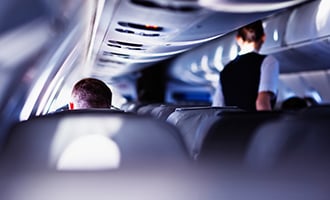 The concerns of Cabin Safety go beyond the safety demonstration before a flight. It encompasses a range of different disciplines, topics and processes which are not always evident to airline customers.
Indeed, the role of cabin crew is varied - but all tasks are carried out with a focus on safety. Cabin safety is about preventing injury, and preventing the escalation of an abnormality into an emergency.
Cabin Safety is a vital part of any safety management system (SMS). It ensures that the cabin product and service is designed and delivered to the customer as safely as possible. Because of this, the role of a Cabin Safety professional involves risk management, training, reporting, investigation, auditing, fatigue risk management, formulating safety and emergency procedures and more.
Onboard safety is everyone's responsibility. To help ensure your flight is safe and trouble free, please read our passenger safety information card (pdf) to see how to store your bag correctly and to keep your electronic devices safe inflight.
Need Help?