Perishable goods, such as fruits, vegetables, and flowers, were some of the earliest commodities shipped by air. Now, every day more than 80,000 flowers are transported by air. Times have changed and so have the procedures, technology, and the equipment needed to make perishables shipping more efficient.
IATA just released the 2023 Special Cargo Trend Report. This report features all of the latest trends affecting sustainability, digital transformation, perishable product waste and much more.
Download your copy of the 2023 Trends - Special Cargo Transported by Air
Why Is Perishable Logistics So Important?
Perishable goods are highly susceptible to damage due to their delicate nature and how they easily deteriorate with the passage of time, improper climatic conditions, and mishandling. Having shippers, freight forwarders, cargo and ground operation staff who are well-trained in perishables logistics helps protect perishable cargo from operational disruption, loss and ultimately waste.
Why Ship Perishables by Air?
Shipping perishables by air is not always the most affordable and quick option on paper, but when considering the speed at which flowers, fruits, and vegetables need to be transported to avoid loss as a result of spoilage or damage it is often the best choice. Shipping by air ensures that perishables arrive quickly all while ensuring its quality.
What Are 3 Key Areas Shippers and Freight Forwarders Need to Know?
Reducing floral, fruit, and vegetable waste is not just dependent upon how quickly the carrier can deliver the shipment from one destination to the next. Many factors lie in the hands of the shipper and freight forwarder.
1. Packing
There are many types of perishable goods besides fruits and vegetables, such as meats and eggs, to name a few. Some deteriorate very quickly, and others are less susceptible to the effects of temperature and the passage of time. Either case, proper packaging and handling will help ensure the successful delivery of perishable cargo.
All packaging must meet the standards listed in IATA's Perishable Cargo Regulations (PCR). The regulations show examples of proper packaging for different types of perishable goods and state the materials and principles of design for each package. You can find the information in section 5.3 of the PCR.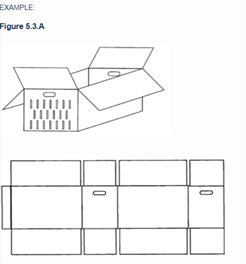 No matter which packaging you use to ship perishables, each one should be labeled and marked in accordance with the content, for the safest handling.
2. Quality Control & Risk Management
Maintaining the highest level of quality control and risk management in perishables shipping significantly contributes to loss reduction. Excellent perishables logistics means working together as a team, allowing for an effortless flow throughout the perishables shipping journey. Good communication, proper training, and strictly adhering to standards and regulations makes processes easier and helps mitigate claims.

3. Delivery
Delivery is the last segment of perishables logistics, the point where perishable goods are physically transferred from the warehouse at the final destination to the consignee. It is crucial when perishables are shipped that, despite external climate conditions, the temperature level for the perishable goods is maintained according to the instructions provided on their Air Waybill. This is because the handover is not always accomplished in temperature-controlled areas. However, until the transfer occurs, the goods should be stored as stated. See our article How to Ship Perishable Goods by Air for more information regarding shipping and the Air Waybill.
The freight forwarder must establish good communication with the consignee when shipping food so that there is little to no delay between transfers, ensuring that there is no bacterial growth that might endanger the shipment.
The following is a list of expectations for the freight forwarder:
Ensure that the shipper/freight forwarder is notified well in advance of the time of delivery to arrange truck transport.
Ensure the transport vehicle has been properly preconditioned to the required temperature
Ensure transport vehicle is fit for duty to transport shipments without contamination
Ensure calibration of any temperature control equipment is valid
Security seal, when used, must have serial number noted on the delivery documentation
Include temperature data logger in transport vehicle cargo compartment when required
Check to ensure the temperature control unit is operating properly while in transit
Ensure any special instructions are adhered to
Escalate any issues to the Carrier management contact for resolution
Steps to Take to Avoid Loss of Perishable Goods


A few basic steps should be taken throughout the shipping process to shield perishable cargo from damage and spoilage. These ensure the packaging containers meet guidelines and that all perishable goods are held in appropriate storage facilities according to the shipment's needs. Additionally, ensuring the perishables logistics flow effortlessly step-by-step minimizes claims.
Packing Containers
IATA's Perishable Cargo Regulations (PCR) outlines various containers, their specific uses, and the principles of designs to ship perishables.
The IATA PCR also states what cooling agents, absorbents, and packaging securing materials are suitable and approved for use with perishables shipping.
When a shipment arrives at its destination and the perishable foods seem to be spoiled, the first point of investigation is the packaging. This is why it is very important to know precisely how to properly package your goods.
An example of a regulated shipping container as found in the PCR is as follows.
5.3.2.1 Plastic Pouches and MAP
Applicable to: Fresh (Cut) Vegetables, Cut Fruits, Prepared Salads
Materials: Flexible Plastic Packaging, Fiberboard Packaging
Principles of Design:
Inner packaging consists of flexible plastic packaging in the form of a sealed bag potentially containing a modified atmosphere (MAP) or plastic bags with micro-perforations allowing for a controlled level of gas permeability (see 5.2.1.5).
Plastic pouches and MAP must be placed in an outer packaging (e.g. fiberboard box 5.3.1.1 or 5.3.1.4) for transport.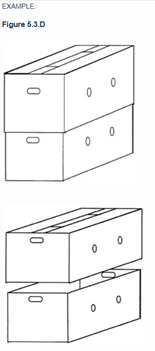 Storage Facilities
Providing adequate storage is crucial when shipping perishable cargo. As perishable cargo moves through various climatic conditions, maintaining a temperature optimal for the specific perishable goods is necessary. Providing storage facilities capable of supporting the required temperature between delivery and the loading of aircraft is crucial to the integrity of the consignment.
Each shipment will have the storage requirements stated on the Air Waybill, and the directions should be closely followed.
The storage facilities should have a perishable center with adequate working areas and temperature-controlled environments. Cold rooms should be provided in order to slow down the quality deterioration and prevent loss. Freezers should also be readily available when shipping frozen food for meats, seafood, and other products.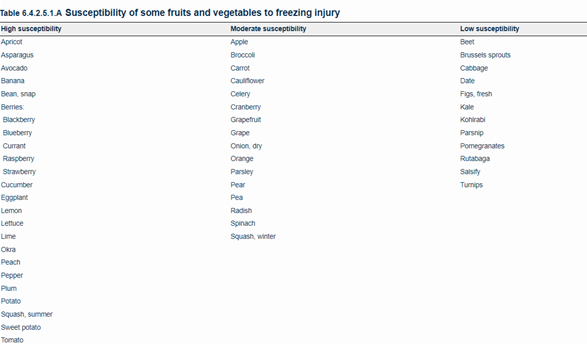 What is e-Freight?


Today, the air cargo industry relies heavily on paper-based processes; however, IATA is working to change that. In an effort to improve the efficiency and cost-effectiveness of the air cargo supply chain, IATA developed e-freight. E-freight is an industry-wide initiative involving carriers, freight forwarders, ground handlers, shippers, customs brokers, and customs authorities working together to create a paperless transportation environment.


Special cargo, such as perishables, live animals, and dangerous goods, all fall within the scope of e-freight. The ease with which this is used improves process times which is always beneficial with perishables shipping. To find out more go to iata.org/ecargo.
3 Ways the PCR Will Help Your Business


Every year, IATA publishes the IATA Perishable Cargo Regulations (PCR) to assist your business in meeting safety regulations. The IATA PCR is also a manual of instructions and best practices on shipping and handling perishable goods. IATA's Special Cargo Subject Matter Expert, Maria Jitomirski, suggests three ways the IATA PCR can help your business below.
1. Ease of Use for Booking
Shipping perishable cargo without the IATA PCR can seem daunting. IATA has compiled a step-by-step guide to help shippers navigate the somewhat complicated process to make booking your shipment easy. Inside the PCR, you can find specific details surrounding the following:
Perishable types and facts
Packaging
Perishable Operations, including booking information
Documentation
Labeling and marking
Traceability and tracking
Claims
CITES information


2. Assist with Loading and Off-loading
In Chapter 6 of the PCR, you can find detailed information surrounding the loading and off-loading procedures. This section ensures that ground handlers are competent in properly handling perishable cargo during the loading and unloading process.


3. Prepare Shipments to Avoid Loss
Delivering your perishable goods with the least amount of loss or waste is the goal of every shipper. No one involved in the process of perishables shipping wants to be involved in a claim for the loss of goods.
Every shipment relies heavily on proper packaging; this is the basis of every shipment being delivered safely. The Perishable Cargo Regulations (PCR) walks shippers through how to prepare each consignment properly when you ship perishables to avoid loss.
Do Standards and Regulations Matter?


Standards and regulations are the foundation of every successful shipment. The best practices and regulations outlined in the IATA Perishable Cargo Regulations (PCR) are based on scientific data supplied by research institutions to ship perishables in the quickest, safest way possible.
Who Determines the Standards and Regulations for Shipping Perishables Goods by Air?


IATA publishes the Perishable Cargo Regulations annually under the authority of the IATA Cargo Services Conference and is updated by the Live Animals and Perishables Board (LAPB) along with guidance from the Perishable Cargo Working Group (PCWG).


The manual is produced to assist airlines, shippers, freight forwarding companies, producers or manufacturers, their associations, and others participating in the transportation of time and temperature-sensitive goods.
It is the shipper's responsibility to comply with additional carrier and governmental regulations. These include regulations on shipping perishable cargo to, from, and through the countries the goods will be shipped.
Most countries also restrict or prohibit certain perishable goods from being imported. The shipper is also responsible for understanding what flora is protected under CITES (The Convention on International Trade in Endangered Species of Wild Fauna and Flora) and what restrictions are listed under TACT.
Health certificates are also required for many perishable shipments.
Is Training Necessary When Shipping Perishable Goods?


Appropriately trained personnel will ensure that perishable cargo is handled and transported safely and in compliance with industry standards. In March of 2019, IATA developed the Center of Excellence for Independent Validators for Perishable Logistics (CEIV Fresh), a certification program for businesses geared toward meeting all regulatory requirements and exceeding industry standards.
Where to Get More Information


To ship perishables with the least amount of loss and ultimately waste means closely following the perishables logistics and adhering to the regulations within the Perishable Cargo Regulations (PCR). IATA has spent more than 80 years creating a safer environment for all stakeholders within the airline industry. Their expertise lends itself to the wide array of easy-to-read safety manuals that can be found on our website IATA.org.