Shipping perishable goods by air not only saves precious time for cargo that has a short shelf life but it also is a trusted means of transport. In order to cope with market growth and consumer needs, airlines and shippers have worked together to develop efficient handling techniques and packaging methods to ensure the delivery of perishable goods is always in first class condition.
Shipping perishable goods by air is so well trusted that over 80,000 flowers are transported every 24 hours alone. Air cargo ships over 120,000 tonnes of Kenyan flowers every single year. In addition, a global survey, conducted by International Data Company (IDC), indicates that 35% of shoppers will have spent over 25% of their grocery budget online as of 2020. Other perishable air freight includes cosmetics and pharmaceuticals.
What Is a Perishable Good?
Perishable goods are time and/or temperature-sensitive items. They require fast and safe delivery to maintain quality and effectiveness. Due to a short shelf life and the very particular storage requirements shipping perishable goods by air is a preferred means of transport.
With each type of perishable good, there are specific shipping requirements. The kind of good it is determines how it must be stored. Certain perishable goods need lower temperatures to slow down respiration and therefore slow the ripening process and reduce any harmful effects on the perishable cargo. Meat and seafood should be frozen to avoid harmful microorganisms infecting the product.
Establishing and following appropriate guidelines to maintain the high quality of perishable cargo being shipped ensures as little loss as possible during the shipping process.
Types of Perishables Goods
The transport by air of perishables such as fruits, vegetables, seafood, meat, dairy products and flowers continues to increase globally on a yearly basis in line with a growing consumer demand for healthy and fresh produce all year round irrespective of seasonality. Considering the short shelf-life of perishable products, air cargo is the preferred mode of transportation, providing a unique capability to quickly react to changing conditions.
Some of the perishable goods shipped by air are:
Fruits
Vegetables
Spices and Dried Herbs (although most are sent by sea)
Flowers, Tropical Flowers, and Potted Plants
Cut Flowers and Florist Greens
Meat and Meat Products
Seafood
Shellfish
Cheese and Dairy Products
Eggs
Baked Goods and Confectionary
Cosmetics Products
Pharmaceutical Products
Frozen Food
Each item has its own packaging and storage requirements, and more information can be found in the Perishable Cargo Regulations (PCR). Some items also fall under the Temperature Control Regulations (TCR). Pharmaceutical items have very particular guidelines and you can find more information in this article What Does the Healthcare Industry Look for When Choosing a Temperature Controlled Transportation Partner?


Air Transport of Cut Flowers


Fresh cut flowers have become a global business reaching US $34,347.23 million in 2019. While the United States and the United Kingdom are the largest buyers of cut flowers, the largest growers are the Netherlands, Ecuador, Colombia, Kenya, and Ethiopia. Due to the short shelf life of fresh-cut flowers, the need for fast shipping with stabilized and specific shipping conditions is required. Shipping fresh-cut flowers by air is the only method that makes sense.

How to Ship Perishable Foods?
Depending on what you type of perishable good you ship, the packaging and shipping instructions might vary. Some foods degrade quickly, and others tolerate the rigors of transport much better. No matter the case, following the standard packaging, labelling and handling procedures found in the IATA guidelines ensures successful shipping.
The best way to ship perishables is by following the instructions outlined in the Perishable Cargo Regulations (PCR) Manual. In short, the most important aspects of air transportation of perishables are time and temperature management which, therefore, need to be supported by appropriate handling process and packaging methods to ensure food safety and other requirements.
Applying Regulations to Perishables Cargo
When it comes to perishable air freight, there are regulations in place to ensure the goods are delivered safely and intact. These regulations apply to both the Shipper and the Carrier as they both play in the shipping and handling of the perishable goods air freight.


Shipper Responsibilities


The Shipper or his authorized agent, which includes the importer or freight forwarder, has to meet the following guidelines:
Declare all details of the shipment
Provide details of booking, special handling, or conditions needed
Obtain permits, including CITES
Marking, labeling, and documentation
Providing a primary contact
Training staff of their responsibilities
Communicate when ownership ends
Carrier Responsibilities

Just as the Shipper has guidelines that must be adhered to, the Carrier has responsibilities regarding the safe delivery of perishable goods. The carrier must consider:
Any regulations or restrictions which may delay the perishable cargo
Communicating discrepancies that could impact the load, safety of the crew, aircraft structure, or health of employees
Whether the goods will arrive in a timely fashion
If sufficient space has been allotted on the flight
Whether special storage requirements are available
Whether special handling is required
If segregation is needed from other cargo
Whether Shipper arranged for appropriate permits
Whether Shipper provided all necessary information
If all security measures have been met
If alternative procedures are in place in case of flight delay
If necessary customs procedures have been met
There are other special conditions that must be met depending on the situation at hand, and you can find those in the IATA Perishable Cargo Regulation (PCR) Manual.


What Else to Know About Shipping Perishable Goods?


Ensuring the integrity of perishable goods while shipping means all stakeholders must work closely and promptly to keep cold chain logistics running as smoothly as possible. Understanding each step of the shipping process is vital for the stakeholders involved, as working in conjunction ensures that the perishable goods arrive intact and in the best possible condition.


Traceability & Tracking


Traceability and tracking play an essential role when it comes to how to ship perishables. While other systems have been used to track shipments, RFID (Radio Frequency Identification) is currently the latest tracking system and is showing significant advantages.
Traceability is essential for food shipments as they move through the production and distribution stages in case there are any issues regarding safety, such as an e. coli breakout. Traceability should create a link between their origins, processing, distribution, and location after its delivery.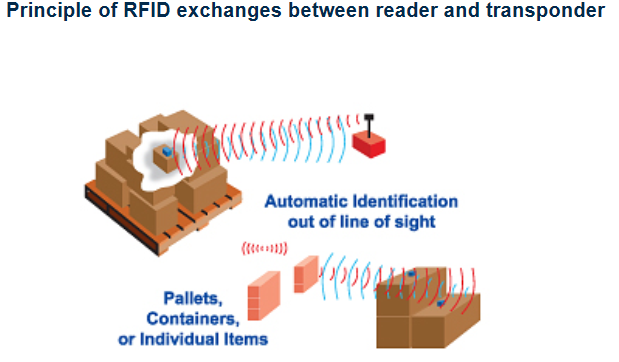 Claims

To ship perishables comes with risks, even when the utmost care is taken, due to the many factors involved in the deterioration process of perishables. Shippers and carriers alike need to look at the weak points and work together to find solutions to reduce the number of claims being made for perishable goods gone bad during the shipping process. According to the PCR, fruits, fish and seafood, and cut flowers make up about 40% of all claims.
There are various reasons for the claims, which can vary from product appearance, decay, damaged packaging, and melted refrigerant. No matter the reason for the claim, it is an unfortunate experience for all parties as it costs time and money. If you need help with such claims, the IATA Cargo Claims & Loss Prevention Handbook serves as a practical guide for effective processing of air cargo claims and the resource for all industry stakeholders who are concerned with effective cargo claims handling and loss prevention.
CITES


CITES, or The Convention on International Trade in Endangered Species of Wild Fauna and Flora, regulates the international trade of wild animal and plant species, including their parts and products, through a series of permits and certificates. Supplying all the pertinent information is before shipment helps avoid delays at customs that could harm the animals and plants being shipped. The shipping of live plants and animals takes additional rules and regulations to ensure their safe transport.
How to Pack for Perishable Air Freight?


When packaging perishable goods for transport by air, the packaging design must account for changes in altitude, maintaining internal temperatures while adjusting to external temperature. It should be sturdy enough to allow for stacking and withstand the rigors of shipping and perishable cargo handling while on the ground and in the air alike.


Common perishable goods packaging used in air freight include:
Fiberboard Packaging
Expanded Polystyrene Packages (EPS)
Rigid Plastic Packaging
Flexible Plastic Packaging
Vacuum and Modified Atmosphere Packages
Wooden Packaging
Metal Cans and Canisters
When shipping perishable goods, it is crucial to use appropriate labels including, "THIS WAY UP," which should be affixed or imprinted on the side of the box.
Some perishable goods can be shipped with a single packaging, but more and more perishables need to be shipped in combination packages, meaning having an outer box in addition to the inner package to prevent damage.
Other outer coverings may be used; for example, some countries require pest netting, a fine plastic net that fits over the pallet to prevent pests. These are used for fruits, vegetables, and flowers. Another type is polymer films wrapped around the pallet to protect the shipment from getting wet and prevent leakage.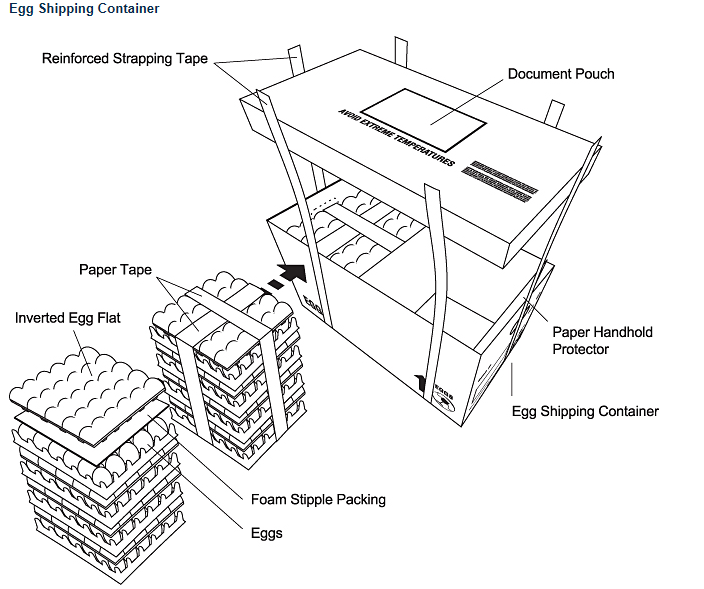 Proper Documentation for Shipping Perishable Goods


When it comes to shipping by air, proper documentation is crucial. Perishable air freight requires a variety of documents to be in order beforehand so that the customs process and any steps during the import, export, transit, quarantine, or health requirement process are as smooth as possible to avoid delaying the shipment. These documents can include Shipper's Declaration of Goods, Air Waybill, CITES, proper labeling, and making.
Air Waybill


The Air Waybill is a required document for all perishable air cargo shipments and should be filled out completely. It contains pertinent information such as Shipper's name and address and the Consignee's name and address. The Carrier's handling information should be included as well as the nature and quantity of goods.
Ideally, everyone in the air transport supply chain should be using the electronic version of the Air Waybill (eAWB). The eAWB is a fast and easy way to share and store information with all stakeholders involved in the process.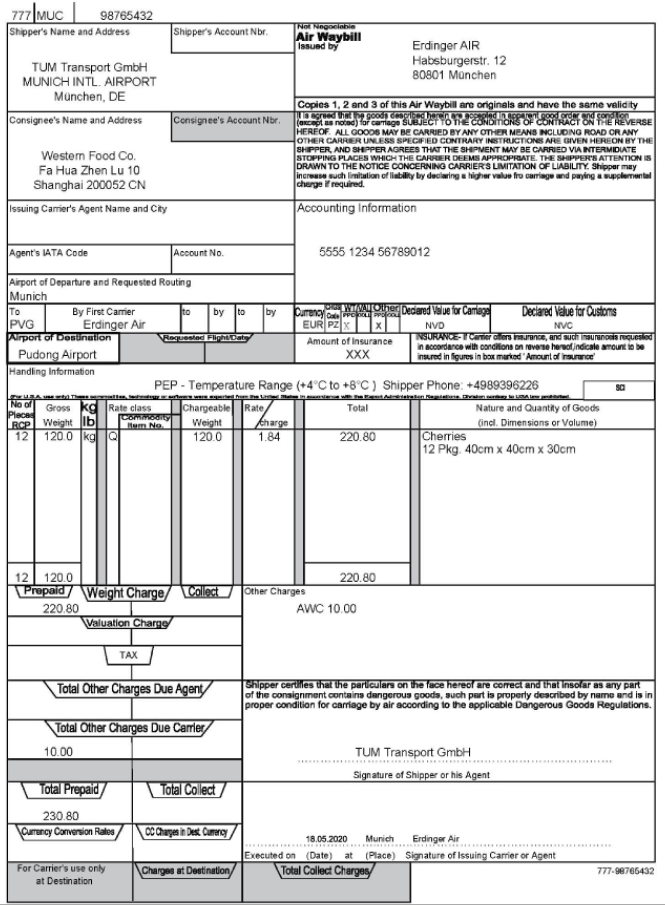 Labels


Each perishable air freight shipment should be labeled with a standard IATA "perishable" label. This can be affixed to or imprinted on the packaging, but it must meet IATA guidelines as outlined in the Perishable Cargo Regulations (PCR).
All other necessary labels must be used as appropriate. For example, "This Way Up", to indicate the handling position or "Dangerous Goods", when using dry ice or batteries. When that is the case, Shippers should also refer to the Dangerous Goods Regulations (DGR).

Marking


All perishable air cargo shipments should be easily identifiable. This means that the Shipper should clearly mark each package with the Consignee's name, address, and phone number, as well as an emergency contact. It should also be marked with any special information regarding the content if required.
Special markings are required if the shipment contains dry ice as per the Dangerous Goods Regulations (DGR).
IATA CEIV Fresh Program


The transport of perishable goods by air increases each year as consumer demand rises. Due to the special time and temperature needs necessary to maintain the integrity of perishable goods while being transported, a fair amount of standard procedures should be met. The aviation industry felt there was a lack of standardized procedures and best practices, so they developed the CEIV (Center of Excellence for Independent Validators) Fresh Program. This program allows organizations the opportunity to meet the standards of perishable logistics with excellence.


Becoming CEIV Fresh certified takes the Perishable Cargo Regulations a step further, ensuring a standardized and efficient process that increases staff competency and prevents food loss and waste.
Why Training Is Necessary?


Due to the delicate and quickly deteriorating nature of perishable goods, their need for time and temperature control, and proper packaging, it is important that stakeholders are well trained for such shipping and perishable cargo handling to prevent loss and damage. Mitigating the loss or damage of pharmaceuticals, plants, and food products is important for al those involved in perishable shipping. As previously mentioned, becoming CEIV certified greatly benefits the organizations involved in the process of door-to-door delivery of perishable goods. You can also consult the IATA Shipping Perishable Cargo course which provides professionals with a detailed insight into both the handling of perishable cargo and the practical knowledge of the most up-to-date regulations.


Where to Find More Information?


There are many specific guidelines regarding the shipping of perishable air cargo. The IATA Perishable Cargo Regulations (PCR) is published annually under the authority of IATA Cargo Services Conference and is updated by the LAPB (Live Animals and Perishables Board) along with the TTWG (Time and Temperature Working Group).


IATA (International Air Transport Association) helps stakeholders worldwide get the information they need to comply with the latest rules and regulations regarding how to ship perishables, among other aviation guidelines. IATA has promoted safe, reliable air services for more than 75 years. You can find more information about them at IATA.org.
Download the full table of contents and sample pages of the IATA Perishable Cargo Regulations Manual (pdf)