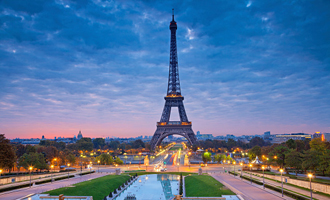 ​Our offices are located in Boulogne Billancourt, a city within easy reach of Paris. We are also located directly above a metro line that takes you directly to the Eiffel Tower, the Champs Elysees and the famous shops near Opera Garnier. The Paris team looks forward to welcoming you and making your stay as pleasant as possible.
​Public phones are free for you to use during your time at the Training Center.
Paris Training Center
The Paris Training Center is easily accessible by taxi and metro. Hotels, restaurants, and shopping areas are within walking distance.
IATA France
84, Avenue du General Leclerc
92100 Boulogne Billancourt
France
Please contact our team in Geneva for more information about Paris or our courses:
Geneva Training Center
Route de l'Aéroport 33
P.O. Box 416
1215 Geneva 15 Airport
Switzerland
Tel.: +1 (514) 390 6777
Fax. +41.22.770.2681
Contact us online
​Hotels
You will receive reservation details for our recommended hotels once registered for a course.
Leisure
Plan what to do during your stay. Paris tourism website
Paris course schedule