IMPORTANT DELIVERY INFORMATION:
Due to the COVID-19 outbreak and measures being imposed by local governments, transit times for the printed ID Card will be longer than usual. Cardholders can access the digital ID Card on the AgentExperience app.
It's easy to spot an expert
The IATA/IATAN ID Card is the only industry credential recognized worldwide for travel professionals. ​​​​​​​​​​​​​​​​​​​​​​​​​​​​​Cardholders can receive exclusive access to education and travel rewards programs from industry suppliers such as hotels, airlines, attractions, FAM trips organizers and more. This means global recognition of your professional experience when you show your valid ID Card to a travel supplier. Join this exclusive group of qualified travel professionals today!
For agents based in the US, please visit IATAN site.
The Digital ID Card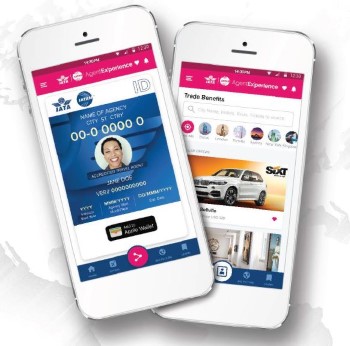 Cardholders can now access a digital version of their ID Card via the AgentExperience app. There also new features exclusively available on the app.
E-mail your ID Card and QR Code to suppliers in a single tap. Your status is further endorsed as the email comes from IATA on your behalf.
View nearby offers or search anything worldwide.
Receive notifications for messages, offers, and ID Card renewal reminder.
ID Card holders can enjoy the following benefits.