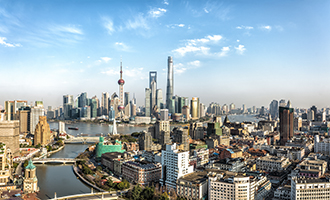 Welcome to IATA's Shanghai training venue at the Shanghai Civil Aviation College! 上海民航职业技术学院. The college is an industry-oriented, high-level college that is committed to cultivating high-quality, high-skilled talents with a college education level training for civil aviation and social development.
​
​Shanghai training venue
The Shanghai Training Center is located in the Shangai Civil Aviation College.
Shanghai Civil Aviation College
No.1, LongHua West Road
Xuhui District
Shanghai
China
上海民航职业技术学院
上海市徐汇区龙华西路一号
Please contact our team in Beijing for more information about our courses in Shanghai:
Beijing Training Center
3F, China Digital Harbor
No. 1, Wangjing North Road, Chaoyang District
Beijing, P.R. China
100102
Tel: +1 (514) 390 6777
Contact us online
Hotels
There are several recommended hotels near the Shanghai training venue. You will receive all reservation details once registered for a course.
Leisure

Plan what to do during your stay with the Shanghai tourism website.

Shanghai course schedule