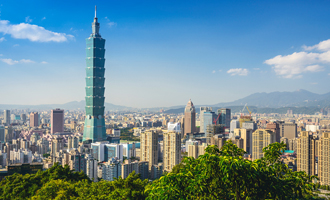 Welcome to the Taipei Training Center!
Mitigation measures
Please check your national quarantine rules and any travel restrictions before traveling internationally to our Training Center.
You may be required to complete a health questionnaire on arrival at the Reception of the Training Center.
Please note that we have enhanced safety measures in our Training Centers.
You may be required to wear a mask while you are in the Training Center.
We have limited the maximum capacity of the entire Training Center in order to apply social distancing rules.
Please note that IATA is not able to influence local authorities/immigration to grant visas or border entry.
Printers, Wi-Fi internet connection and quiet workspaces are free for you to use during your time at the Taipei training center.

​Taipei Training Center
Hotels, restaurants, and shopping areas are conveniently located near the training center.
IATA Chinese Taipei
8F.-3, No.343, Sec. 5,
Nanjing E. Road.,
Songshan District
Taipei City 10569
Chinese Taipei
Please contact our team in Beijing for more information about Taipei or our courses:
Beijing Training Center
3F, China Digital Harbor
No. 1, Wangjing North Road, Chaoyang District
Beijing, P.R. China
100102
Tel: +1 (514) 390 6777
Contact us online
​Hotels
There are many hotels near the training center, and special rates are available for course participants. More information will be provided at the time of your registration.
Leisure
Plan what to do during your stay with the Travel Taipei website.
Taipei course schedule
Found 3 classes
Chinese Taipei, Taipei (TAFLA-IATA)
13 - 17 June, 2022
Register before 23 May, 2022 to take advantage of the USD100 Early Bird discount. The price below includes this discount.
Please register by 23 May
All prices are before tax and include applicable discounts. Class no: 149896
English
Chinese Taipei, Taipei (TAFLA-IATA)
12 - 16 September, 2022
Register before 12 Jun, 2022 to take advantage of the 20% Early Bird discount (only for payment by credit card or ICH)*. The price below includes this discount. *Terms apply
Please register by 22 Aug
All prices are before tax and include applicable discounts. Class no: 149900
English
Chinese Taipei, Taipei (TAFLA-IATA)
7 - 9 December, 2022
Register before 06 Sep, 2022 to take advantage of the 20% Early Bird discount (only for payment by credit card or ICH)*. The price below includes this discount. *Terms apply
Please register by 16 Nov
All prices are before tax and include applicable discounts. Class no: 149895
English