Need Help?
Welcome to the IATA Training Center in Brussels!
Need Help?
As the seat of the EU, Brussels is known as the "capital of Europe". Brussels is a city of many faces: traditionally multi-ethnic and multilingual, diverse and fragmented. Its institutional complexity provides both a barrier to cooperation and a space for new thinking
The Center is conveniently situated in the center of Brussels, located in the city's shopping area and in close proximity to the Bois de la Cambre, or to the Place du Chatelain.
​Brussels Training Center
The Training Center in Brussels is located in the IATA Belgium-Luxembourg office in the IATA Regional Office for Europe.
IATA Regional Office for Europe - IATA Belgium-Luxembourg
350 Avenue Louise, 5th Floor
1050 Brussels
Belgium
Printers, Wi-Fi internet connection and quiet workspaces are free for you to use during your time at the Brussels training center.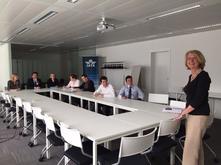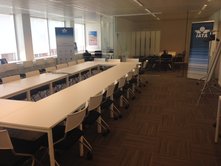 Please contact our team in Geneva for more information about Brussels or our courses:
Geneva Training Center
Route de l'Aéroport 33
P.O. Box 416
1215 Geneva 15 Airport
Switzerland
Tel.: +1 (514) 390 6777
​Hotels
There are many hotels near the training center, and special rates are available for course participants. More information will be provided at the time of your registration.
Leisure
Plan what to do during your stay on the Brussels tourism website.
Brussels course schedule