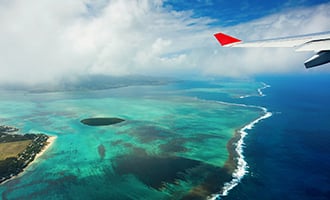 ​Over the past three decades, Low Cost Carriers (LCCs) have transformed the air travel market, disrupting the traditional world of the legacy flag-carriers, and creating a revolution in air travel service.
​​IATA programs, ranging from areas as diverse as safety, security and environment, aim to shape the future growth of a safe, secure and sustainable air transport industry. Our lobbying efforts, training programs and innovative products are designed for all models of airlines, including Low Cost Carriers.
Find out what are the benefits of becoming an IATA member and a range of products and services suitable to LCCs.
Membership
Member airlines pay only for what they need and benefit from a wide range of products and services that are free of charge or discounted up to 50%. There are already 65 companies operating a business model that differs from Full Service Network out out of IATA's 300 current members. Find out more about IATA membership benefits.
"We are pleased to be an IATA member, as this global association leads innovation, safety and value creation in the airline industry, supporting the highest industry standards." Carlos Muñoz, Founder and CEO, Volotea.
"One of the benefits we enjoy from our membership, is our ability to influence IATA's advocacy strategy. This in turn has enabled JetBlue to benefit from smarter and less onerous government regulations in the US and our other markets." Robin Hayes, CEO, JetBlue.
"Joining IATA will allow us to share and learn best practices among IATA members to further enhance our safety and security standards. We trust that IATA will continue to lead and work with all members to address, not only existing, but new challenges arising from safety as well as sustainability," Leslie Thng, CEO, Scoot.
​​Popular products and services for Low Cost Carriers