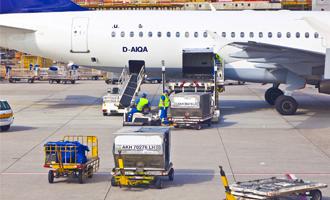 Enabling global trade
Airlines transport over 52 million metric tons of goods a year, representing more than 35% of global trade by value but less than 1% of world trade by volume. That is equivalent to $6.8 trillion worth of goods annually, or $18.6 billion worth of goods every day. Find out more interesting air cargo facts (pdf)
Industry response to the COVID-19 crisis
Since the COVID-19 crisis began, air cargo has been a vital partner in delivering much-needed medicines, and medical equipment (including spare parts/repair components), and in keeping global supply chains functioning for the most time-sensitive materials. This has been done through dedicated cargo freighter operations, utilization of cargo capacity in passenger aircraft, and relief flights to affected areas. Click below for more information on the specific areas:
Keeping air cargo flying
Regulatory & operational environment
Industry action: join the debate
Many industry stakeholders are also helping during this time of crises, we invite everyone to share what they are doing, or propose further actions the industry can take. Join 'Cargo Action' group in the IATA Standard-Setting Workspace
Register and join the group, 'Cargo Action'. Further guidance to register can be found here (pdf)
Need any support?
Please do not hesitate to contact us. The entire Cargo team is there to support you.