Welcome to the IATA Regional Training Partner in South Africa!
The ATNS Aviation Training Academy (ATA) is a unique organization in terms of the training on offer. Not only do we provide Air Traffic Services and Engineering Training to our staff members, but also provide a wide range of aviation-related and safety-related courses throughout the Continent and into the Middle East.
ATNS Aviation Training Academy
You can use Gautrain to Rhodesfield station then catch a meter taxi or Uber to our premises.
Aviation Training Academy
O.R. Tambo International Airport
Gate 14 Operation Complex,
Bonaero Drive, Bonaero Park
Kempton Park, 1622
South Africa

The following are available in our facilities: Wi-Fi, internet café, first aid room, prayer room, bidet toilets, printers, coffee, water, and a cafeteria on site.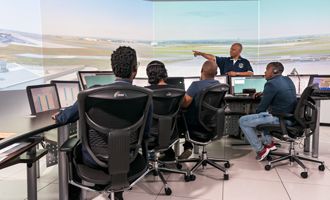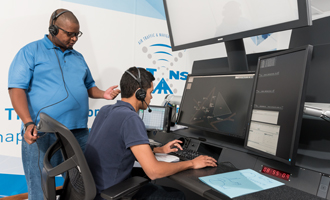 ​​​​For more information about ATNS - Aviation Training Academy programs or to register for a course, please visit the ATNS website:

or contact Debbie Kok:
Tel: +27 (0)11 570 0400
Email: debbiek@atns.co.za
Hotels
ATNS ATA has preferential rates at several guest lodges and hotel. The special rates are inclusive of dinner, bed and breakfast and transport to and from the Aviation Training Academy. Please contact ATNS for more information.
Leisure
Extend your visit to Johannesburg and explore what the city has to offer. Visit the official tourism website for more information.
ATNS course schedule