The Beijing Training Center is a modern facility in the heart of Beijing's newly developed Wangjing business district. Our center has four classrooms to deliver courses in English and Chinese. We also provide domestic training to the Chinese market, supporting IATA's Billing and Settlement Plan (BSP). The IATA Beijing team is here to make your learning experience as pleasant as possible!
Mitigation measures
Please check your national quarantine rules and any travel restrictions before traveling internationally to our Training Center.
You may be required to complete a health questionnaire on arrival at the Reception of the Training Center.
Please note that we have enhanced safety measures in our Training Centers.
You may be required to wear a mask while you are in the Training Center.
We have limited the maximum capacity of the entire Training Center in order to apply social distancing rules.
Please note that IATA is not able to influence local authorities/immigration to grant visas or border entry.
Printers, Wi-Fi Internet connection and quiet workspaces are free for you to use during your time at the Beijing Training Center.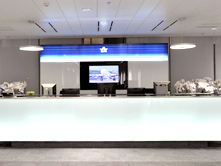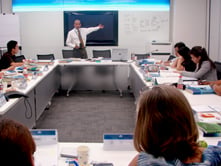 Beijng Training Center
Our premises are just under 20 km from the Beijing Capital International Airport. Travel by taxi takes about 30 minutes for a cost of around USD 10. Train and bus lines are also available, giving you access to several hotels, restaurants and shopping areas.
IATA PR China
3F, China Digital Harbor
No. 1, Wangjing North Road, Chaoyang District
Beijing, P.R. China
Please contact our team in Beijing for more information about our courses:
Beijing Training Center
3F, China Digital Harbor
No. 1, Wangjing North Road, Chaoyang District
Beijing, P.R. China
100102
Tel: +1 (514) 390 6777
Contact us online
​Hotels
As a course participant you can benefit from special rates with hotels near the Beijing Training Centre. You will receive all reservation details once registered for a course.
Leisure
Plan what to do during your stay with the Beijing tourism website
Beijing course schedule