Need Help?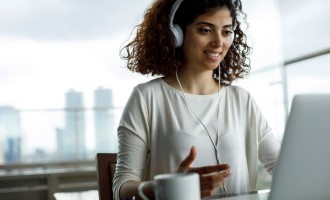 LIVE virtual training
IATA Training's LIVE virtual classroom courses for European, Middle Eastern and African time zones, provide real-time instructor-led learning where participants can interact, communicate, view and discuss presentations, and engage with learning resources while working in groups, all in an online setting.
Need Help?
Live virtual classroom sessions scheduled in the Virtual Session EMEA (IATA) time zone will be held at the earliest from 9 am and end no later than 6 pm (UTC+2) (see class details for specific times).
Please note that UTC time is always the time of reference in relation to local Daylight Savings Time (DST) adjustments.
And remember to check the timing of the sessions in a time zone adjacent to yours. You might find that, for example, if you live in Madrid, the timing of a session scheduled for the Asia region might be suitable timing for you.
In the coming weeks we will be adding more interactive virtual classroom sessions to meet the needs of our students and our industry.
Choose from a selection of courses below