Welcome to the IATA Training Center in Amsterdam!
From unconventional restaurants and local delicacies to a wealth of world-class museums, it's easy to see why Amsterdam is a top tourist destination. Its vibrant bike culture and charming canals and are also all part of the city's universal appeal.
All training courses at our Amsterdam Training Center are now tax-exempt! Take advantage of the savings you can make by booking your seat today! Please note that IATA's Amsterdam Training Center is now located in Hoofddorp.
Amsterdam Training Center
The IATA Training Center in Amsterdam is located in the IATA Netherlands office. Please note that since 5 February 2020 the IATA Amsterdam Training Center has moved to its new location in Hoofdoorp.
IATA Netherlands
Mercuriusplein 1-63
2132 HA, Hoofddorp
The Netherlands

Printers and Wi-Fi Internet connections are free for you to use during your time at the training center.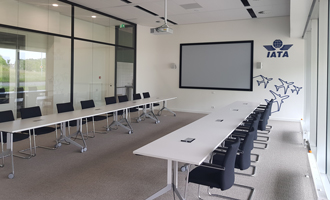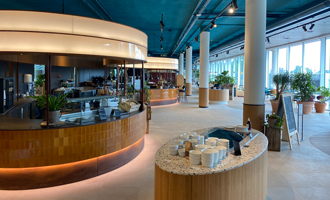 ​Please contact our team in Geneva for more information about Amsterdam or our courses:
Geneva Training Center
Route de l'Aéroport 33
P.O. Box 416
1215 Geneva 15 Airport
Switzerland
Tel.: +1 (514) 390 6777
​Hotels
As a course participant, you can benefit from special rates with hotels near the Amsterdam training center. You will receive all reservation details after you have registered for a course.
Our recommended hotels have shuttle bus services to and from the airport and city center for guests (please check directly with the hotels as arrangements can change).
Leisure
Plan what to do during your stay on the Amsterdam tourism website.
Mitigation measures
Please check your national quarantine rules and any travel restrictions before traveling internationally to our Training Center.

You may be required to complete a health questionnaire on arrival at the Reception of the Training Center.
Please note that we have enhanced safety measures in our Training Centers.
You may be required to wear a mask while you are in the Training Center.
Please note that IATA is not able to influence local authorities/immigration to grant visas or border entry.
Amsterdam course schedule